Hariyali Teej 2023: Virtual Gatherings to Modern Ethnic Attire, 6 ways of infusing Tradition with Modern Flair
Discover innovative ways to celebrate Hariyali Teej this year, from virtual gatherings and eco-friendly decor to modern ethnic attire and online workshops. Embrace tradition with a contemporary twist.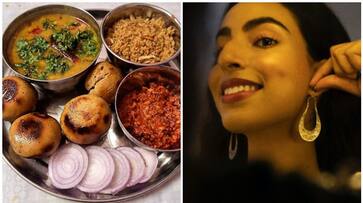 Hariyali Teej, a vibrant and auspicious Hindu festival, welcomes the monsoon season and symbolizes the union of Goddess Parvati and Lord Shiva. It commences on the third day of Shravan Shukla Paksha, known as Tritiya Tithi. Married women fast throughout the day, praying for their husbands' longevity and well-being. Unmarried women also fast, seeking a partner akin to Lord Shiva. This year, Hariyali Teej falls on August 19. While a traditional celebration is great, why not add a modern twist to your Hariyali Teej celebrations while still cherishing the essence of this cultural event?
Here are six ways to do just that:
1. Virtual Gatherings
In the age of technology, consider hosting a virtual Hariyali Teej gathering. Set up video calls with family and friends who may be spread out across the globe. Share stories, traditional recipes, and perform rituals together, even if you can't be physically present. This modern approach allows you to connect with loved ones, regardless of geographical barriers.
2. Eco-Friendly Decor
Embrace modern sustainability by opting for eco-friendly decorations. Instead of using disposable items, choose reusable materials like cloth banners, potted plants, and biodegradable utensils. This not only contributes to the preservation of the environment but also aligns with the festival's focus on nature and greenery.
3. Organise a kitty party
Gather your friends and family at your home for Hariyali Teej, hosting a delightful kitty party filled with laughter, delicious food, music, and dancing. Plan enjoyable activities like dancing and singing contests, sparking fun competitions among your loved ones. Embrace the spirit of womanhood with mehendi competitions, showcasing intricate designs crafted by family, relatives, or close friends. Consider creative celebrations like photography contests and fashion shows to add extra excitement to the festivities.
4. Modern Ethnic Attire
While maintaining the traditional attire of bright greens and intricate designs, give your Hariyali Teej attire a modern twist. Experiment with fusion styles that blend traditional garments with contemporary fashion trends. This can add a touch of uniqueness and creativity to your celebration look.
5. Online Workshops
Engage in online workshops that teach the art of making traditional Hariyali Teej crafts or cooking special dishes. Joining these workshops can be a fun way to learn new skills, all while maintaining the festive spirit. You could even create your own virtual DIY craft or cooking class for your friends and family.
6. Cook traditional dishes at home
Hariyali Teej offers a wonderful chance to bond with family and friends. Following the rituals, relish traditional culinary delights together. Treat your loved ones to delectable dishes like Ghevar, a Rajasthani sweet soaked in syrup, and relish the mouthwatering flavors. Explore other delectable options like Mathri, Mirchi Vada, Aloo Bedmi Poori, and Dal Baati Choorma to complete the festive feast.
Last Updated Aug 19, 2023, 7:30 AM IST