Diwali 2023: Lakshmi puja significance, timings, city wise muhurat and puja vidhi
Explore the auspicious timings, city wise muhurat, puja vidhi for Lakshmi Puja for invoking Goddess Lakshmi and usher in wealth and prosperity.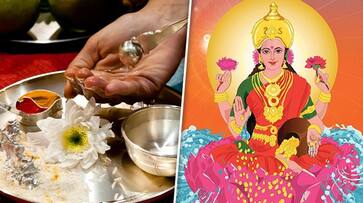 Lakshmi Puja is dedicated to the worship of Goddess Lakshmi, the Hindu goddess of wealth, prosperity, and good fortune. The puja is performed on the third day of the Diwali festival, which falls on the new moon day (Amavasya) of the Hindu month of Kartik. Devotees perform various rituals, including the recitation of prayers, chanting of mantras, and offering of flowers, sweets, fruits, and other items to the deities on this day. The worship is accompanied by the singing of devotional songs or bhajans and the performance of arti, a ritual of waving lighted lamps before the deities. It is believed that seeking the blessings of Goddess Lakshmi during this auspicious occasion will lead to the acquisition of wealth, success, and prosperity in the lives of those who devoutly worship her.
Significance of Lakshmi Puja
Laxmi Puja is a special celebration where we worship Goddess Lakshmi, who represents wealth and prosperity in Hindu beliefs. But it's not just about acquiring wealth; it's also about finding a balance in our spiritual life and making our surroundings clean. It's like getting a fresh start and removing things that block our happiness. Families come together for this, and it helps create a sense of togetherness. 
People also pray for their businesses to do well, wishing for prosperity. This tradition is a part of our culture, and it reminds us of important values. More than just a religious ritual, it fits into the bigger picture of Diwali, which is about celebrating light winning over darkness and good winning over bad. So, Laxmi Puja is not just a ceremony; it's a complete and meaningful experience for those who take part in it.
Lakshmi Puja Timings
This year, Lakshmi Puja is scheduled for November 12, coinciding with the 'amavasya tithi,' representing the new moon day in the Hindu lunar calendar. In most urban areas, the primary Lakshmi Puja muhurat is observed from 5:05 pm to 7:03 pm on Diwali day. Additionally, there are two auspicious time slots known as Pradosh Kal (4:54 pm to 7:29 pm) and Vrishabh Kal (5:05 pm to 7:03 pm) that align with the puja ceremony. The Nishita Kal Lakshmi Puja muhurat is scheduled for November 13, occurring from 10:55 pm to 11:47 pm.
City-wise Lakshmi Puja Muhurat
Chandigarh: 5:37 pm to 7:32 pm
Kolkata: 5:05 pm to 7:03 pm
Mumbai: 6:12 pm to 8:12 pm
Bengaluru: 6:03 pm to 8:05 pm
Ahmedabad: 6:07 pm to 8:06 pm
Noida: 5:39 pm to 7:34 pm
Pune: 6:09 pm to 8:09 pm
New Delhi: 5:39 pm to 7:35 pm
Chennai: 5:52 pm to 7:54 pm
Jaipur: 5:48 pm to 7:44 pm
Hyderabad: 5:52 pm to 7:53 pm
Gurugram: 5:40 pm to 7:36 pm

Lakshmi Puja Vidhi 
Preparation
1. Ensure the house is meticulously cleaned and adorned, as it is believed that Goddess Lakshmi graces clean and well-illuminated homes.
2. Establish a sacred space or altar with a clean cloth, featuring idols or images of Goddess Lakshmi, Lord Ganesha, Saraswati, and other deities if desired.
3. Illuminate a diya or oil lamp, symbolizing the dispelling of darkness and the presence of divine light.
4. Craft a rangoli at the entrance to extend a warm welcome to the goddess, signifying auspiciousness and enhancing the festive ambiance.
Lakshmi Puja
5. Initiate the puja by venerating Lord Ganesha. Chant Ganesh mantras, seeking his blessings for the prosperous culmination of the ceremony.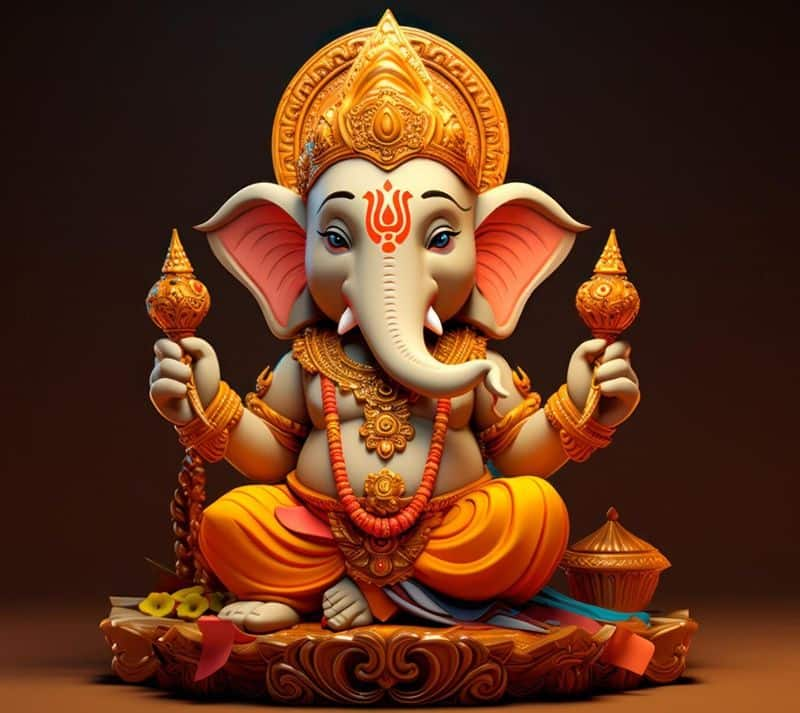 6. Evoke the presence of Goddess Lakshmi in your abode through the chanting of her mantras, inviting her blessings for wealth and prosperity.
7. Establish a kalasha, a vessel filled with water, betel nut, a coin, flowers, and mango leaves, symbolizing auspiciousness.
8. Recite Lakshmi mantras, such as the Lakshmi Gayatri mantra or any preferred mantra dedicated to the goddess.
9. Present offerings of flowers, fruits, sweets, and coins to Goddess Lakshmi. Some individuals also offer dishes believed to be her favorites.
10. Conclude with the Lakshmi Aarti, utilizing a traditional Aarti plate featuring a diya and camphor.
11. Express gratitude to Goddess Lakshmi for her blessings and acknowledge the abundance in your life.
ALSO READ: Diwali 2023: Perfect gemstone as per your zodiac sign
Last Updated Nov 12, 2023, 7:15 AM IST