Daily Horoscope for September 21, 2023: Good day for Aries, be careful Cancer and more
As you begin a new journey, find out what the stars have in store for you today. Check out the astrology forecast for Leo, Libra, Virgo, Capricorn and other zodiac signs.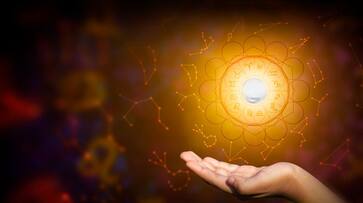 Aries 
Ganesha says your positive energies are the most positive highlight of today. You will feel energized and agile throughout the day no matter how many obstacles you face, you will conquer each challenge better than anyone at work ever has, hence if you feel like you're struggling today, know that a lot of great things. Your partner will help you and will be a major reason you get through today without any negative consequences. Your clients will be very impressed by your work and your unique way of presenting and doing things. 
Taurus 
Ganesha says you will have a great day today. Even though there are major positive things that'll happen today. Sweet little gestures made by your loved one will keep you happy and satisfied throughout the day and will make you happier. Your health is on its way to improvement as well today. Your love life is doing great. Work on being more open minded. Make time for some for your partner today out of your busy schedule. Express your feelings more, it will yield positive results for you as Venus is on your side today. 
 
Gemini
Ganesha says today you are provided with the exact amount of positive energy that you need. This is the day it all starts getting good and then goes on to be better than you could have ever imagined. You will be annoyed with the lack of attention and support you are getting from your partner. Your love life will feel very annoying earlier today but as the day goes by you and your partner are likely to get along much better and understand each other. You will have to make some quiet tough decisions regarding your work today. 
Cancer 
Ganesha says today is a positive and cheerful day for you today. You will spend the day feeling content and grateful. Things where you were stuck at before will start clearing up. Your mental health is doing well, and you will be in a good mood throughout the day. You will feel as though your partner is hiding something from you. Although nothing in their behavior will make you feel suspicious of that, your intuition will keep pinching you to look further into your doubts and investigate.  
Leo
Ganesha says you will be very innovative in your work and business today which will prove to be very lucrative for you. Your relationships will get a lot better today, with your partner as well as your colleagues and clients today. You will feel satisfied when it comes to your social life today. Try to be a better partner, try practicing patience, it comes a little hard to you and but you can get there if you can genuinely understand different perspectives. 
Virgo
Ganesha says today you may see things turning out in your favor as Venus brings you loads of luck. Be careful in using luck in your favor today instead of it being beneficial to others. Your love life has been on an amazing roller coaster ride, you will experience some stability compared to your past few days for today. Expressing your feelings will help you better your love life and help mark clear boundaries each one of you should not cross. You will be able to work under pressure today because you love your work to the core. 
Libra
Ganesha says your love life will find its way through all the struggles that you've been having recently. You need to work on outsourcing when it comes to your business, which will also stay mostly positive today. If you're in a relationship, your love life is going at a good pace. Your partner will be by your side as you struggle with your health today. You will realize that they are patient and helpful to you, which will give you a sense of security in your relationship. You're extremely lucky in terms of business today.
Scorpio
Ganesha says today will be fruitful for you, if you stay focused and do not get involved in meaningless relationships. Today luck is by your side in terms of work and finances hence to reap the full benefits of your good luck get a lot of work done today. You will feel at a very safe place in your relationship today. Although it has been a tough day today will feel like a fairytale for you. Even though business takes a back seat. It is working out and you're making profit. You need not worry about anything, just keep a check on it and things will work out. 
Sagittarius 
Ganesha says positive energies are great for you today. You will have a happy day, relaxing and taking care of your health. Focus on taking care of your mental health. Meeting friends and socializing will work very well in your favor today. It would be good for you to learn how to be patient and most importantly be kind towards your partner today. As a big financial matter finally draws to a closed deal, you're finally feeling that you are able to turn your attention towards enjoying your life as well as the work you do. 
Capricorn
Ganesha says your team will impress a lot of business prospects today as you have been preparing for this meeting since quite some time now. Today will leave you feeling like the best person in the world and yourself worth and self image will sky rocket today.  If you law low and learn to control your anger and not be impulsive you will be able to calm the situation down and turn things positively very quickly. The issues will get resolved today. You will be able to work under pressure today because you love your work to the core. 
Aquarius
Ganesha says your smartness will impress a lot of business prospects as well as love interests today. Today you feel like all the things that you have been manifesting have finally come true for you, you need to utilize today to the best of your abilities. Your love life will be progressing rapidly. Taking the next step is in your cards today. You need to plan your future together and align your goals together. Expect some rifts but be the one to meet midway and sort things out. This one partner you do not want to lose. 
Pisces
Ganesha says your heightened energies is the most positive highlight of today. You will feel energised and agile throughout the day no matter how many obstacles you face. Know that a lot of great things will come out of that struggle. Your love life will be somewhat rocky today due to your behavior. The fights and rifts today can be avoided if you take time and reflect on your behavior today. Today will be a significant day for your partner to determine how well you can handle success. Your business will demand all of your time and attention today.
Last Updated Sep 21, 2023, 1:00 AM IST