Daily Horoscope for October 28, 2023: Difficult day for Aries, Gemini; good day for Virgo
As you begin a new journey, find out what the stars have in store for you today. Check out the astrology forecast for Leo, Libra, Virgo, Capricorn and other zodiac signs.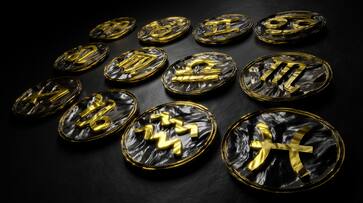 Aries:
Ganesha says important work will be completed. Special information will also be available. The means of income will increase. Interest in religious and spiritual matters will arise. Even if you have a busy schedule, keep in touch otherwise relatives may get upset. Any negative talk of children can cause trouble. Time will pass in marketing. Your decision will be paramount in business related to partnership. A government employee may get into a problem, be careful.
Taurus:
Ganesha says there will be an opportunity to be in the company of experienced people and there will be beneficial discussions on special issues. Spend time in religious activities for peace of mind. There is a possibility that the borrowed money will be returned. Stay away from people of negative activity. Spend time reading knowledge based books. To resolve the parent related problem calmly and patiently. No change is likely at present. Instead of starting new work, focus on the work you are currently doing.
Gemini
Ganesha says if you get new information and incorporate it into your daily routine, you will see a surprising positive change in your behaviour. If you work calmly, you will get success. Do not trust strangers. Make your own decision. Avoid risky activities like shares, speculation. If you have made a plan for the future, it is convenient to work on it at the present time. This plan will prove beneficial for you. A government employee's relationship with a higher official will be good. There will be a peaceful atmosphere in the family.
Cancer:
Ganesha says you will get courage with the help of a special friend or relative in any difficult situation. You will get new information and news through phone and mail. Communication will enable you to do your job. Along with the increase in the means of income, the expenses will also increase. Violation of traffic rules can land you in trouble. Instead of making hasty decisions, act calmly and calmly. At this time you can get a new offer in business and work will also increase.
Leo:
Ganesha says a meeting with a special person will prove to be beneficial for you. Pay attention to that person's words and guidance. The youth will be relieved to solve any problem and will get courage to take an important decision. Spend wisely. Before investing in kitty or others, get all the information about it. There will be contact with new parties. There may be plans for business expansion. You will have faith towards family members. There is favourable time in love affairs.
Virgo:
Ganesha says planet-Nakshatra is in your favour at this time. There may be good news. You will gain confidence. There is a need to work hard now. Stay in touch with new parties at this time. A government employee will get an important responsibility. Keep a balance between personal and professional life. Varicose veins can cause pain. Along with treatment, focus on yoga and exercise.
Libra:
Ganesha says you will feel relieved when a problem is solved. You will be able to focus on other tasks with full confidence. Decisions related to marriage can also be taken. An adverse situation may occur, be careful. Control anger and ego. Students will face too much competition. You will get results according to hard work in business sector. It will help in making contact in the media. Employed person will be stressed due to work load. A sudden meeting with a friend will cheer your mind.
Scorpio:
Ganesha says personal tasks will be completed successfully on time. Meet new people and make connections. Don't lose your temper even in a weak situation. There may be hurdles in achieving the goal. In business it is not good to stick to principles. Keep changing the procedure as per the time. Any official travel will be beneficial. Family life will be normal. There may be concern about the health of the spouse.
Sagittarius:
Ganesha says today you will experience peace of mind as your problem gets solved. You will be aware of your personality. Put your outdoor activities on hold as there will be no benefit for now. Economic activities will also remain slow. The work system will be organized with the help of staff and employees. There may be an important work load at the workplace. Family environment will be full of happiness; closeness in husband-wife relationship will increase.
Capricorn:
Ganesha says today you will participate more in religious activities, this will bring positivity in your personality and also create an atmosphere of happiness and peace in the family. Before investing in a property or policy it is necessary to know the right information. Interfering in other people's affairs can lead to bitterness in relationships. Business done in partnership will prove to be profitable. People who want to change jobs should think again before leaving the job.
Aquarius:
Ganesha says an important task will be completed today with the help of family. This special work of yours will be appreciated in the society. Be practical; be aware that too much emotion can prove harmful for you. It would be good to seek the help of an influential person. Be careful while doing business related transactions, cancellation of an order in the near future is creating a huge loss. Relationship between husband and wife will be sweet.
Pisces:
Ganesha says bring discipline in the home by making proper rules and regulations. There will be a positive change in life. Keep your mindset positive and balanced and many problems will be solved easily. Prioritize your decisions. Do not take any decision on the advice of a friend or relative otherwise the budget may be messed up. A new experiment in business may prove beneficial for you. There may also be a travel related to work in the near future.
Last Updated Oct 28, 2023, 1:00 AM IST