Daily Horoscope for October 24, 2023: Good day for Aries, be careful Cancer and more
As you begin a new journey, find out what the stars have in store for you today. Check out the astrology forecast for Leo, Libra, Virgo, Capricorn and other zodiac signs.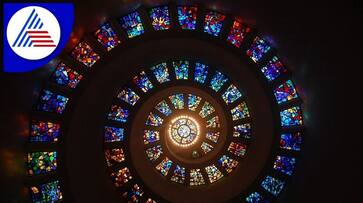 Aries:
Ganesha says if you have to take any decision today, trust your mind more than waiting for the advice of others, it will get your work done. If you are looking at a home related property near your place of business, give it serious consideration. This property will be fruitful for you. There may be a stressful situation in the family regarding something. There will be concern about the mother's health. Monitor the activities of the employees in the work area. 
Taurus:
Ganesha says plans related to house maintenance and renovation will be made. Due to this the cost will be higher. You will also have support in spiritual and religious work. Be aware that there may be arguments with the neighbours about something. Police related action is also feared. Business: There may be pressure to complete a project in the job. Since your spouse is busy, you will be supported in maintaining the order of the house. Stress can take over without any reason.
Gemini:
Ganesha says if you complete tasks in a planned manner, you will get success. Your home environment will be pleasant and if you pay more attention to home comforts, the environment will be stress free. Sometimes trusting others too much can prove to be harmful for you. Due to misunderstanding in partnership business, some trouble may arise. Husband-wife relationship will be sweeter. 
Cancer:
Ganesha says your special quality is to be emotional in nature and sympathetic towards others. You will be able to spend on family comforts today. There will also be contributions related to service in a religious place. Cancer people should maintain patience at this time. Due to anger, the environment of the family can become bad. Think seriously about the new work you are planning to start in the field of work. 
Leo:
Ganesha says self respect is the first priority for Leo people. Today your nature will be very emotional. Cooperation and helping others today can increase your respect. Sometimes overconfidence can create obstacles in your work. Students have to pay more attention to their studies. You will be able to do your work by adopting every policy in the field of work. Family atmosphere will be peaceful. 
Virgo:
Ganesha says today most of your time will be spent in outdoor activities. A travel program can also be made. Complete your tasks today with full energy. There will be an atmosphere of disappointment in the family due to receiving an inauspicious message from a close relative. The youth should be serious about their career. Don't disclose your plans regarding your business activities to anyone. Due to your busyness, your partner will have full support in the family. 
Libra:
Ganesha says you may get success in the efforts you have been making for the development of your personality and future for some time. Planet Pastures is on your side. Make the most of it and respect it. At some point you ignore the advice of senior persons in your house, it is not right. Time will be beneficial in business related to public dealing, media and marketing. Family environment will be normal. 
Scorpio:
Ganesha says your full attention will be more towards financial conditions. You will also receive blessings and some valuable gift from the elders of the house. Getting into other people's problems can cause problems for you too. Don't let past negativity dominate the present. Transfer yoga are becoming for individuals doing government service work.  It is your duty to keep the married life sweet. Take care of health.
Sagittarius:
Ganesha says today your interest in occult sciences will increase. There will be a desire to know anything in depth. Your growing focus on spirituality will bring about positive changes in your personality and nature. A slight negative change in the behaviour of children is becoming a matter of concern for you. Dealing with them in a friendly manner due to anger will solve their problem. Both Karma and Fate are working in your favour at this time. 
Capricorn:
Ganesha says you have been maintaining a very disciplined and regular routine for some time now. A friend with a little negative activity can cause defamation for you. Business is becoming very competitive. There will be ideological differences in husband-wife relationship. Swelling may occur due to infection in any part of the body.
Aquarius:
Ganesha says this period will be fruitful for you. During this period you can progress towards the spiritual path by doing yoga-meditation. At this time you should be careful about your health. Students who are studying abroad may get a hold on their dreams. You can get many types of financial support from parents. There will be happiness in married life. Your health may be adversely affected at this time.
Pisces:
Ganesha says you may get new sources of income during this time. People can earn money by implementing new schemes than business. Any member of the family can achieve any achievement in the society. You will not see the good results that you had made to improve the financial side, which you expected at this time. Try to make a good contact area this time. Love life will be mixed at this time.
Last Updated Oct 24, 2023, 1:05 AM IST