Akshaya Tritiya falls on April 28, Friday
Buying gold is the most common practice on the day
Akshaya in Sanskrit is is something that stays eternal
There are innumerable links that will tell you to buy gold this Akshaya Tritiya or for that reason any Akshaya Tritiya. Agreed, investing in yellow metal is one of the most prominent and common practices in Akshaya Tritiya. For, 'Akshaya' in Sanskrit means never diminishing. It is also believed that the day brings good luck and prosperity. So, buying gold is the favourite option for many. 
Akshaya Tritiya falls on April 28 this year and is considered an auspicious in the Hindu calendar. But the appeal to buy gold has been merchandised to such a level that those who do not buy gold on the day are looked down upon as second class citizens. But fret not. Gold shopping is not the only way to feel good about Akshaya Tritiya. Instead, you can make it good. How? Read on.
1. Feed the hungry
Is there a better meaning to life than feeding the hungry? Take this Akshaya Tritiya as an opportunity to feed the hungry and be sure to be blessed by God. If you cannot afford, still you can donate money to some organisations that take care of destitute.
2. Donate books to poor
Been planning to clear your shelf loaded with old books? Find out a library in your neighbourhood and give away those 'unwanted' books. Shall we suggest you take a look at some government schools in your city? Children in government schools do not have the luxury of reading some really good books. Call those schools right away.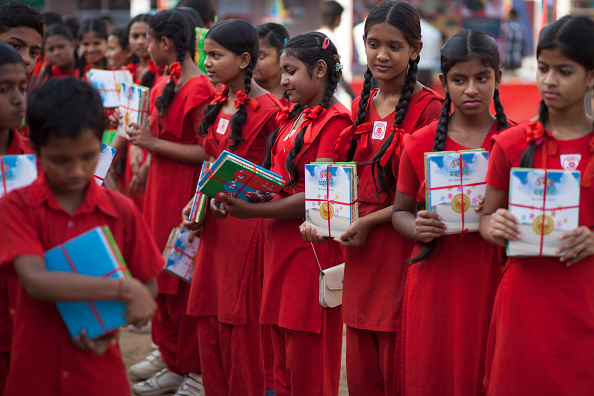 3. Spread greenery
Complaining of depleting green cover just won't do anything. Instead this Akshaya Tritiya get up and clean up your backyard and plant a sapling. Not possible? Sign up to be a volunteer to plant saplings around the city with organisations that strive to spread green cover in the city. You will never regret your choice, we bet.