Thomas Chandy row: CPM to wait for legal advice before taking action
The party's state secretariat meeting held in Thiruvananthapuram to discuss charges against Thomas Chandy turned out to be a damp squib
There was speculation that the secretariat might consider sending out a clear signal that Chandy's continuance as a minister would be difficult
Meanwhile, details of the report prepared by Alappuzha collector TV Anupama surfaced in the media, which suggested the allegations are true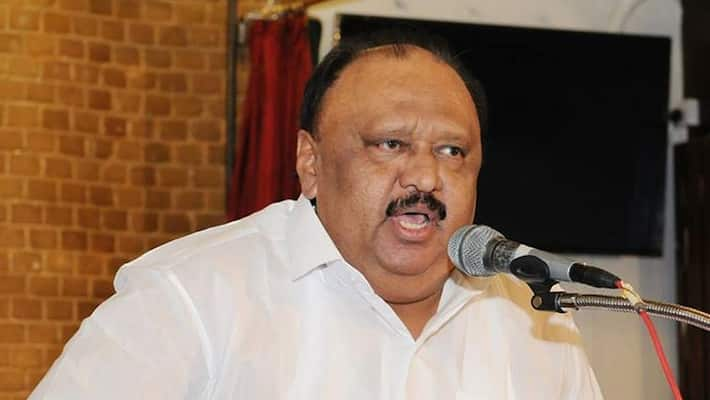 The CPM has decided to seek legal advice before taking any action against Kerala transport minister Thomas Chandy, against whom major encroachment charges have been raised.
The party's state secretariat meeting held in Thiruvananthapuram on Monday to discuss charges against Chandy turned out to be a damp squib as it decided to wait for a legal opinion, rather than take a stand.
There was speculation that the secretariat, which Chief Minister Pinarayi Vijayan is also part of, might consider sending out a clear signal that Chandy's continuance as a minister would be difficult, as the report of the district authorities clearly says that Chandy's plush Lake Palace resort in the backwaters of Alappuzha violates the norms.
Vigilance Court orders quick verification against Kerala Transport Minister Thomas Chandy
According to a party source, in the secretariat meeting, the Chandy issue was only taken up briefly and it was decided to await legal opinion sought in the matter. Besides, with the LDF liaison committee meeting scheduled for Tuesday, the issue would again be discussed there and legal opinion sought.
Meanwhile, details of the report prepared by Alappuzha district collector TV Anupama surfaced in the media, which suggested that the allegations of violations by Chandy's resort are true.
Noose tightens for Thomas Chandy as revenue ministry demands stern action from CM
The report says the parking space was built after the reclamation of wetland without prior approval. Though the area is another person's name, Chandy's company has full control of it. Reclaiming wetland without permission is a serious offence, and can earn a jail sentencing.
While Pinarayi continues to have a soft corner for Chandy, the CPI is in an aggressive mood as revenue minister E Chandrasekheran and his party's state secretary Kanam Rajendran feel that the image of the government has taken a severe beating on this issue and therefore, appropriate action should be taken.
(With agency inputs)
Last Updated Mar 31, 2018, 6:56 PM IST