Abandoned in some bushes in Bihar to being suspected dead in a Texas culvert – the tragic life of Sherin Mathews
A manhunt covering over two weeks led to the Richardson Police department finding the body of a small child in a culvert less than a mile away from the Sunningdale home
Sherin was an adopted child. She began life as an orphan in Bihar under the name Saraswati
She was adopted by Wesley and Sini Mathews in June 2016 from Nalanda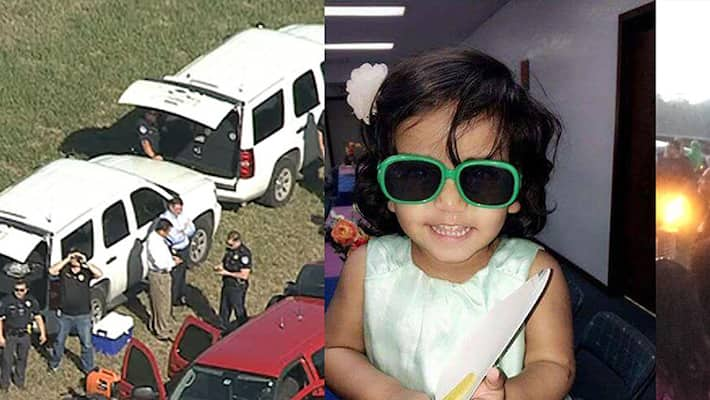 3-year-old Sherin Mathews was reported missing from her Richardson home in Dallas on October 7. Her father said he had sent her out at 3 am as punishment for not drinking milk and 15 minutes later he claimed she disappeared from the location.
A manhunt covering over two weeks led to the Richardson Police department finding the body of a small child in a culvert less than a mile away from the Sunningdale home. The body has been sent for positive identification while the police suspect the body to be most likely of Sherin's. Her parents, Wesley and Sini Mathews, are both Kerala natives and also have another four-year-old daughter who is now in the custody of child protection services.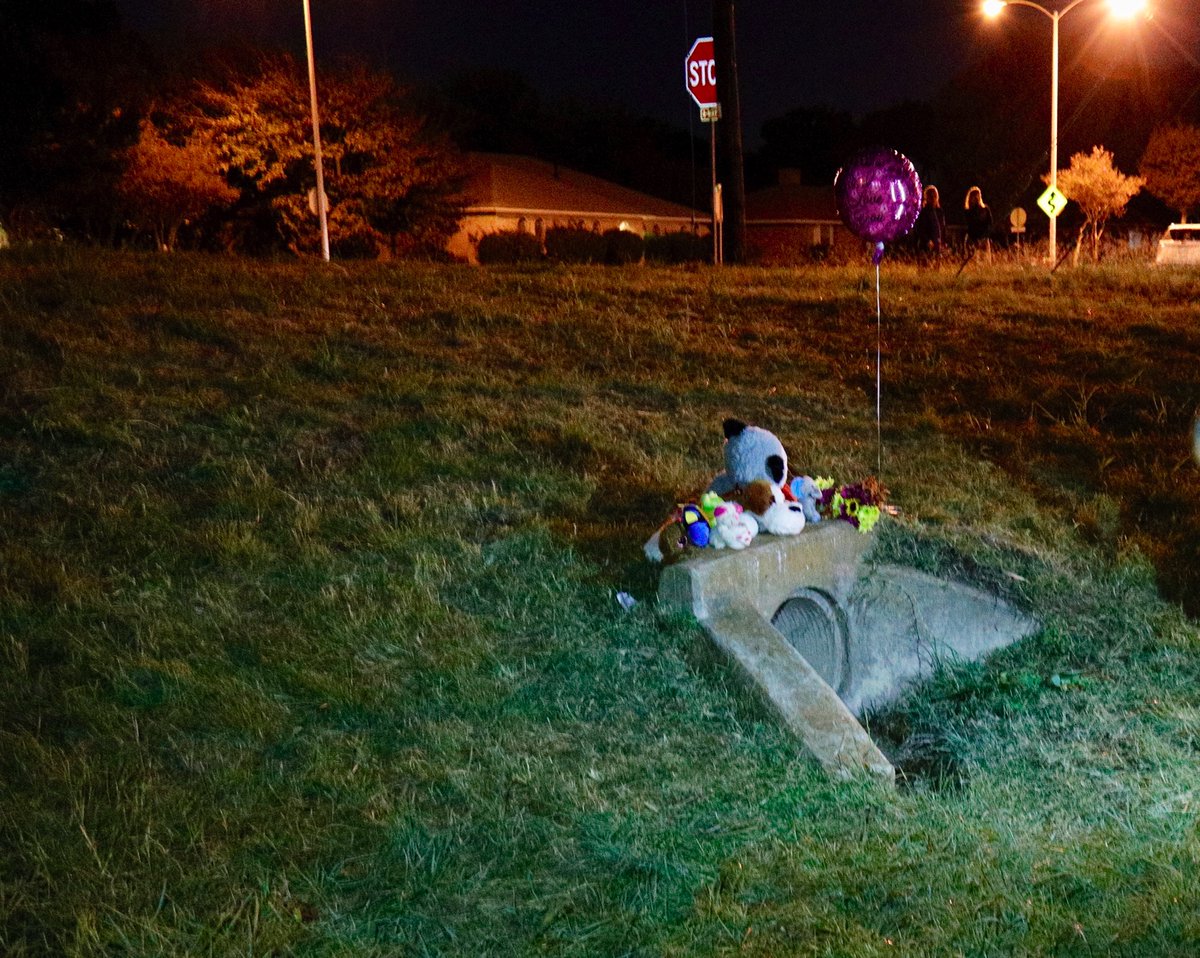 In the latest development, Wesley, who was already under suspicion for child endangerment has been formally arrested. He was asked to wear an ankle monitor since October 8. The police arrested the 37-year-old because he apparently has now changed his story of what happened that morning. He has been charged of felony and injury to the child. News reports say that more cases could be charged against him once the body is identified. His bond has now been set at 1 million dollars.
Also read: Sherin Mathews update: Police arrest Keralite father after he surrenders, changes story [Video]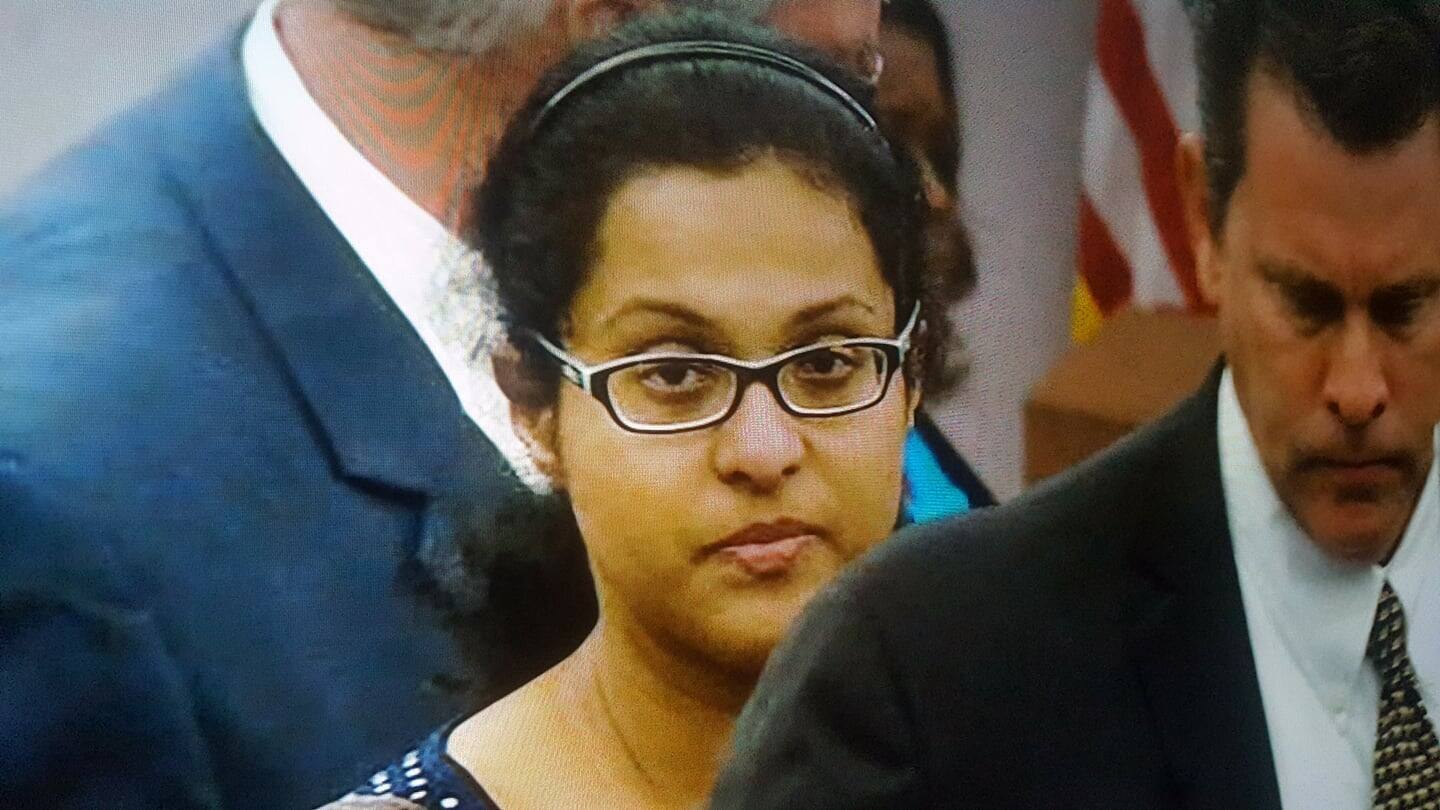 Sini Mathews
In all this melee, the young life that was lost is that of 3-year-old Sherin Mathews. Questions that remain unanswered are that of what actually happened that night and how and why did a toddler end up in a Texas culvert.
Tracing the life of Sherin Mathews
Sherin began life abandoned and bawling in a field in Bihar. She was found dumped near some bushes in a field in Nalanda. An NGO, Mother Teresa Anath Seva Sansthan, which no longer operates was given the baby by passersby. There she was brought up till she was two and a half years by the organisation manager Babita Kumari. The abandoned baby was named Saraswati, after the goddess of learning.
Then Wesley and Sini Mathews came into her life. She was adopted by the couple on June 23 and all legal formalities were completed before she was brought to the USA.
Not much can be gleaned at present of Sherin's orphan life. Though Babita remembers Saraswati as a child who loved to smile. A report in Times of India quotes Babita Kumari as saying: "She was a little stubborn but every child has a similar nature. She was very affectionate towards a female caretaker of the NGO whom she called nani. She used to wait for her on the stairs for several hours. The moment Saraswati's nani arrived, she used to run and embrace her."
 She also said that the child had a deformity in one eye. When Sherin was listed as missing, it came to be known that Sherin had developmental issues and "limited verbal communication skills.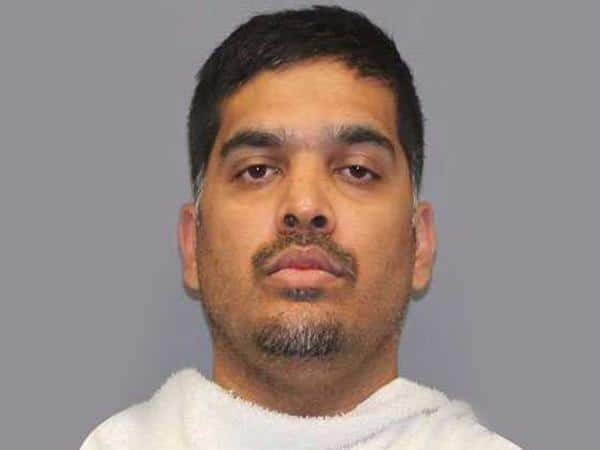 Wesley Mathews
Wesley and Sini had brought Sherin to their Vytilla, Kerala home but neighbours say the child was rarely seen outside and had no interaction with them. Even Wesley's parents have been known to be quite aloof and not the mingling sorts, say the neighbours.
Of her life in Sunningdale is as mysterious as her past. Neighbours of the Mathews expressed their disappointment at not seeing the family make any efforts to search for their child. Many from the neighbourhood and from far came to help the police in the girl's search. Jose Cherian is an elder at Emmanuel Bible Chapel, where the family went to church says: "She's a tiny baby and she's very active. A very smart girl."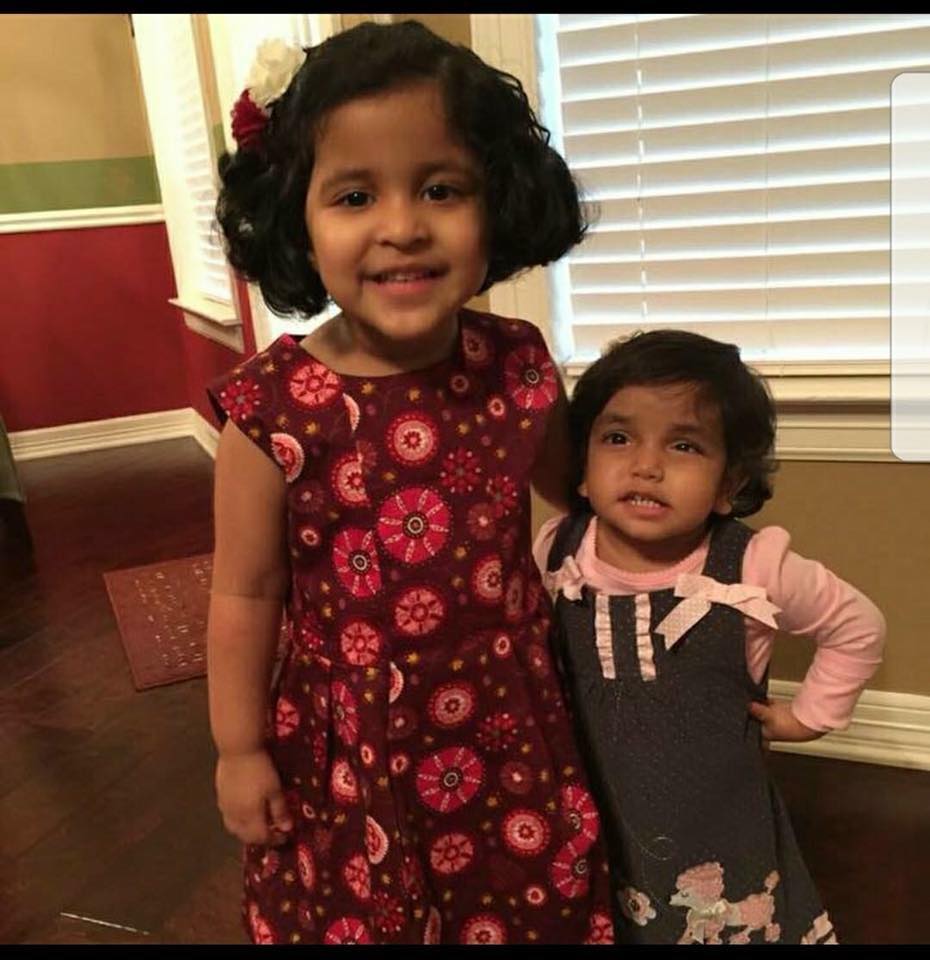 Sherin(R) with her sister 
A neighbour, who wanted to remain anonymous says the Mathews had trouble conceiving their first child, a 4-year-old girl. He says the couple adopted Sherin, who has developmental issues and limited communication skills.
"They felt since God gave them that baby as a miracle baby, that they could help another little one without a family," he said.
This neighbour described the Mathews as devout Christians, who wanted and prayed for Sherin, but he can't comprehend why Wesley would put her outside, alone as punishment.
Last Updated Mar 31, 2018, 6:49 PM IST