Things you need to know about 'Patala Gange' project and why geologists are terming it "unscientific"
The 'Patala Gange' project is drilling deep into the nether world to tap water resources
The project is being projected as an alternative resource for water in parched areas
However, the geologists and scientists have outrightly dismissed the state's claims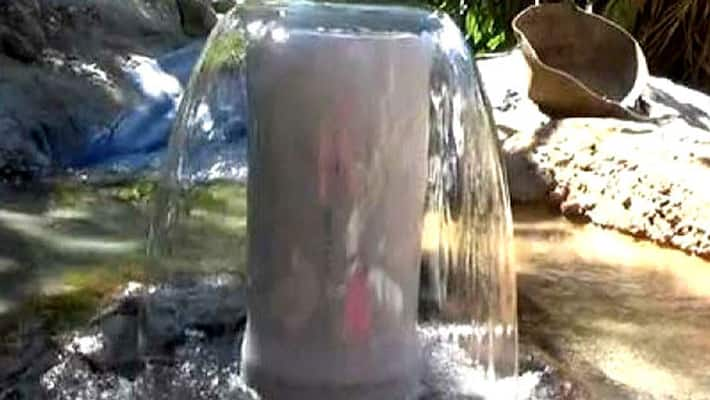 The state government's ambitious project 'Patala Gange' to drill deep into the nether world to draw water to be supplied to the arid region has been termed "unscientific" by scientists and geologists who have been opposing the project. On Monday at the review meeting too, the project received severe flak, forcing the Rural Development and Panchayat Raj minister HK Patil to re-review the whole project.
So, what exactly is this 'Patala Gange' project and the controversial surrounding it?  
1. The 'Patala Gange' project was proposed by the Rural Development Minister HK Patil to ensure water supply to the parched regions where even the borewells have gone defunct. The project will drill deep into the crevices of the earth to detect naturally located desalinated, self-recharging water sources. If tapped, it could supply at least 80,000 to 100,000 litres of water, every hour, reports The Times of India. Each drill is said to cost rs 12.5 crore.
2. The project involves drilling underwater wells to 2,0008,000 metres in water parched areas by surface water veins. The project is expected to take up in Kolar and Gadag where water crisis is severe.
3. Already, groundwater level in the state - 140 of 176 taluks has been depleted due to overexploitation. Even the borewells that were sunk have not been of any help. Kolar district has the worst water depletion record, reports Down To Earth. As a wake-up call, the government has revoked its ban on sinking borewells in February, 2017.
4. The proposal has been met with severe opposition even from Law Minister TB Jayachandra, who was the first to voice his disagreement on the project. He had said that the project - if carried out - can cause severe damage to ecosystem. 
5. The government seems to be taking umbrage under the fact that a similar project has been successful in a few Gulf nations and also in Spain. But the geologists and scientists say the topography plays a pivotal role in ensuring the project, successful and it differs from countries.
6. According to Minister Patil, the proposal was approved after CSIR scientist Rangnath Mashalkar, who had advised the Neeti Ayog about the project. The Central government had even promised to assist financially, to the project, he had stated in his defence.
But with the geologists outrightly dismissing it as "we haven't heard of such a project," the government has now been forced to take a re-look into the whole project.
Last Updated Mar 31, 2018, 6:54 PM IST