GST: Politics behind sanitary napkins and PERIODS
GST applied on sanitary napkins when items like sindhoor and bangles were exempted
Malavika termed those questioned GST on sanitary napkins as 'agenda setting feminists'
She later clarified that she did not ask women to go back to clothes
With tampoons and menstrual cups costing much more than pads, what are other options before women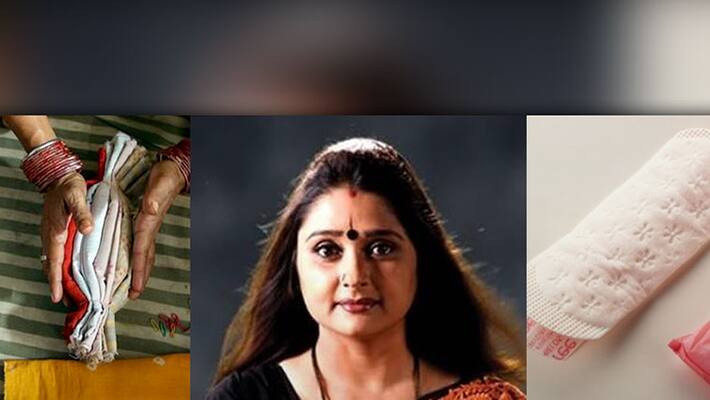 GST applied on sanitary napkins when items like sindhoor and bangles were exempted from the new tax system has come under criticism from women and men. But BJP spokesperson Malavika's reaction to the incident really attracted criticism.
This was Malavika's reaction to Sinu Joseph's interview. The point here is why there is GST applied to sanitary napkins and not to sindhoor and bangles? Which item among this is important for women?
At a time when periods is still considered a taboo and women are still made to sit outside the house, not allowed to touch anything in the kitchen, etc, stating "Feminists end up serving the agenda of the FMCG Cos  by screaming against GST on sanitary pads!" from a woman activist comes as a surprise.
Many people started tweeting and posting on Facebook asking Malavika if she has even used clothes during the periods. Malavika gave a clarification that she never asked women to go back to clothes but was worried about the fact that sanitary waste cannot be disposed of.
This is what Malavika had to say
Ok... as Malavika said she did not ask women to use clothes. But what are the alternatives? Tampoons or menstrual cups?
If 10 sanitary pads in India cost somewhere between Rs 40 and Rs 50, tampoons (10) cost more than Rs 120. If people have to use menstrual cups, (which the idea itself is new and many are not comfortable using it) one has to spend at least Rs 500 per cup.
Thus, currently, the best option for women is only sanitary pads. Calling the women and men talking about applying GST on sanitary pads cannot be termed as 'agenda setting'.
Yes, of course, disposal of sanitary waste is a problem which needs immediate address. But there are organisations designing sanitary pads which can be destroyed without causing much harm to the environment.
 So, dear Malavika, what are the options before women if they cannot afford sanitary napkins because of additional GST applied on them?
Last Updated Mar 31, 2018, 6:57 PM IST