Dharmaraj killed: Is this the end of Gangs of Bheematheera?
Dharmaraj was accused of killing two persons Putrappa Sahukar and Fayaz Musharraf and was jailed for the same
Here is the story of gangs of Bheema Riverside who have been fighting each other for decades now
It all started with the death of one Manikappa Master in 1980s, and after continuous killings, for all these years Dharma is the latest victim
It looks like the saga of revenge is not over yet, and the Bheema river bank looks more thirty than ever
Will the killings stop or Dharma's death will lead to another chapter in the gangs of Bheematheera only time will tell
You might have heard of the famous Gangs of Wasseypur. Karnataka too has the infamous gang war and witnessed more than 30 brutal killings in the Bheemateera of Vijayapur district. With the main person Dharmaraj of one gang killed, will it put a stop to the killings in the Bheemateera or open a new chapter in the history of Gangs of Bheemateera?
Dharmaraj was accused of killing two persons Putrappa Sahukar and Fayaz Musharraf and was jailed for the same. However, he had come out on bail some days ago, and amidst rumours of Mahadeva Sahukar giving supari to end his life, Dharmaraj was killed in an encounter with the police, leaving Sub Inspector of Police Gopal Halluru injured.
The flowing of Bheema water should have made the people of the villages prosperous. Of course, they grew tur dal and became prosperous too but only to buy lethal weapons and guns through this money.
In an interview to TV 9, journalist Ravi Belagere had said that the people of Vijaypur (also called Bijapur) are so emotional that if you give them one piece of bread not only they but even the generations to come will express their gratitude. But if someone offers a slap, even that anger will be carried out through the generations.
It all starts with Manikappa Master an influential person in Vijaypur who was infamously known for having a good yield and purchasing lethal weapon and guns. Manikappa gets killed near a garage, and there is no clue as to who killed him. But his associates doubted that another influential person Cholappa Gowda was behind the killing. Cholappa Gowda a political and a close friend of former Pm Deve Gowda.
Cholappa, despite warnings from his well-wishers, choose to step out of his house without any security. However, soon, his body was found chopped inside his jeep. This paved the way for the hatred of two sides one representing Manikappa and other Cholappa.
Thus started the killings from both the sides and their associates. The names which were heard with prominence were Shivaji Boragi, Chandappa Harijan, Chandrakanth Varika, Keshavappa Talakheda.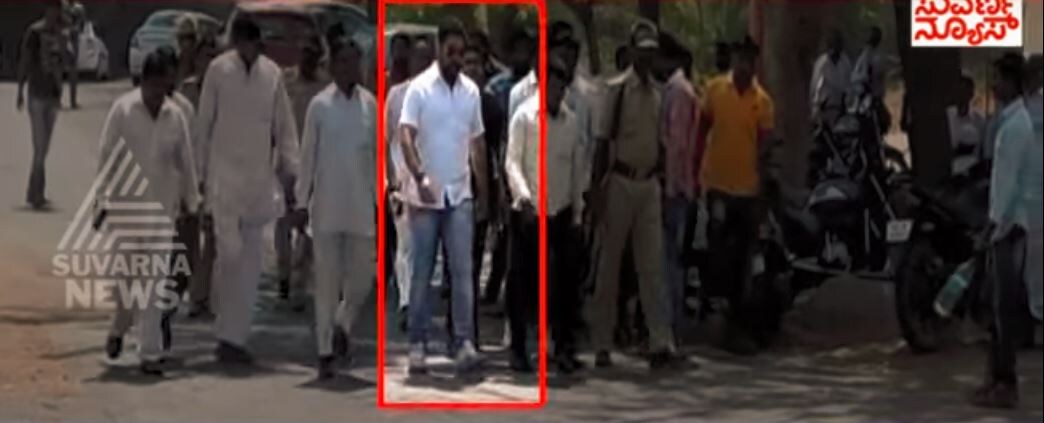 Manikappa's sons take Chandappa's elder brother Yellappa to confidence, take him to their house and injure him with the help of a hammer. He loses his leg and narrates the entire episode to his younger brother Chandappa. He had considered Shivaji as Sahukar (owner) and took his and Keshavappa's support and kills three children of Manikappa Master.
But even Shivaji, Chandappa and Keshavappa also get killed tragically at different times. After Ravi Master's children were killed, they did not have any rivals as such. But they didn't stop at it. Instead, they started getting involved in any fight in the village. The solution for a fight was nothing other than killing.
Thus the killings continued, and there was no way to end the rivalry. New groups came up and recently the killings of Putrappa Sahukar, and Fayaz Musharaff paved for taking the revenge to another level.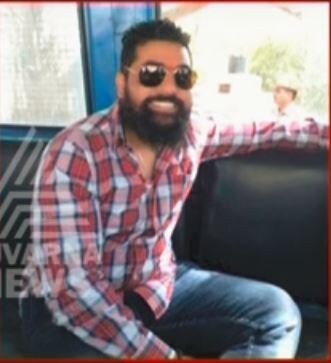 Like before after killing they never ran away. Instead, they beat their chest and used to announce the death as if it was their achievement.
In a similar case of incidents, Dharmaraj who had killed Putrappa and Fayaz was arrested by the police. He had just come out of the jail on bail, just some days ago. However, the police got a tip-off that he has stored weapons in his house.
The police in the leadership of SI Gopal Hullur raided his house when he fired at the police.  Knowing the intensity very well, the inspector had come prepared with a bulletproof vest and was just injured. In self-defence, police shot at Dharma, killing him on the spot.
It looks like the story of revenge does not end here as Dharma's mother has alleged that Mahadeva Sahukar had given Rs 5  crore supari to the police to kill her son. Though Sahukar has denied all the charges, Bheematheera (banks of Bheema rivers) look like another storm is awaiting the revenge.
Will Dharma's death pave the way for more killings, or there will be an end to the revenge saga, only time will tell.
Last Updated Mar 31, 2018, 6:38 PM IST