Mystery solved: Bengaluru's missing bus shelter tracked to BBMP warehouse
The mystery of the missing bus shelter in Bengaluru is resolved as the BBMP disassembled and relocated it due to safety concerns and lack of response from the constructing company. A theft complaint filed against BBMP workers was later investigated by the police.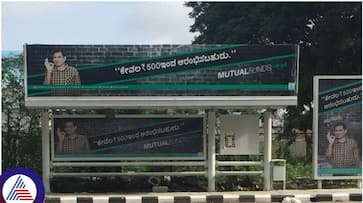 In a surprising twist, the mystery of the vanishing bus shelter on Cunningham Road in Bengaluru, under the watch of the High Grounds police station, has been solved. The local city authorities, Bruhat Bengaluru Mahanagara Palike (BBMP), took action by disassembling the problematic bus shelter. 
They relocated it to their own facility after receiving numerous complaints from the public regarding the shelter's unsafe construction, which had posed a considerable danger to pedestrians. Before they took it down, the BBMP officials reached out to the company that had set up the shelter, seeking answers about the poor quality of work and requesting necessary improvements.

Bengaluru: New BMTC bus shelter stolen near Vidhana Soudha, investigation underway
With no response forthcoming from the responsible company, the BBMP proceeded with the shelter's removal. After the shelter mysteriously disappeared, the Vice President of the company that built it filed a theft complaint at the High Grounds police station. Following this, the police reviewed security camera footage, which helped them identify the BBMP workers involved in the shelter's removal, and they were subsequently contacted by the authorities.

Bengaluru's BBMP to develop lake monitoring app for managing waterbodies in city
On September 30, a formal case of theft was registered at the High Grounds police station based on a complaint from a representative of Signpost India Pvt Ltd. This company is responsible for constructing bus shelters on behalf of the Bengaluru Metropolitan Transport Corporation (BMTC).
During their investigation, the police uncovered several complaints about the shelter, mainly focusing on its poor quality, as well as the apparent lack of response from Signpost India Pvt Ltd to the notices issued by the BBMP. After a comprehensive on-site inspection, the shelter was taken down on August 25. This decision was made in the best interests of passenger safety and to prevent potential accidents that could have occurred due to the shelter's unsafe construction.
Last Updated Oct 11, 2023, 11:00 AM IST