KEA scandal: Police probe reveals Bluetooth devices were distributed in sugarcane field!
The Karnataka Examinations Authority (KEA) discovered Bluetooth devices distributed to cheating candidates in sugarcane fields and a juice shop just before an FDA examination. Nine candidates from Kalaburagi and Vijayapur districts have been taken into custody and are being questioned. The operation involved concealing identities with face coverings and providing Bluetooth devices via mobile phones to avoid detection by CCTV cameras.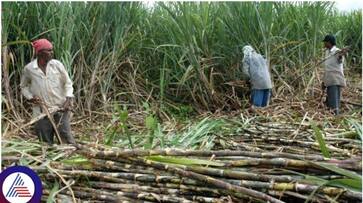 On August 28, police revealed that the Karnataka Examinations Authority (KEA) identified sugarcane fields and a roadside juice shop as locations where Bluetooth devices were distributed to cheating candidates just two to three days before the FDA examination.
The police have taken nine candidates into custody on charges of illegal activities. These candidates hail from Afazalpur in Kalaburagi district and Sindagi in Vijayapur district. They are now being questioned further by the authorities.

KPSC exam faces backlash as officials demand female candidates to remove Mangalsutras while entering hall
The illicit Bluetooth sharing operation occurred in the desolate area between Afazalpur and Chavdapur in Kalaburagi district, specifically within sugarcane fields. Police sources disclosed that the accused individuals, during their interrogation, admitted that they had concealed their identities with cloth over their faces and provided Bluetooth devices upon contact through mobile phones. This clandestine method was adopted to avoid detection by CCTV cameras and potential witnesses in more densely populated areas.

KEA Scandal: After Bluetooth scam, now alleged irregularities in OMR sheets in Hubballi exam
A total of 16 individuals have been arrested on charges of engaging in illicit activities in various examination centres in Yadgiri. Among them, 11 were candidates, and five were identified as mediators. The suspects were subsequently remanded to judicial custody, but following a police request for further investigation, nine of them have been sent to police custody for a period of 10 days by the court.
Yadagiri police have established a presence in Kalaburagi, where they are diligently gathering additional information and collecting evidence related to the main culprits involved in the KEA scam. It is reported that their investigations may extend to Vijayapur district to gather more evidence in this case.
Last Updated Nov 8, 2023, 12:18 PM IST