Karnataka to approach Supreme Court to resolve Cauvery water issue; check details
In a pivotal press conference following a hastily convened all-party meeting, Karnataka Chief Minister Siddaramaiah provided insights into the multifaceted challenges confronting the state. Despite notable absences due to prior commitments, the meeting primarily centered around the Supreme Court's directive to release 177.25 TMC of water in normal years, further complicated by the lack of an equitable hardship-sharing formula.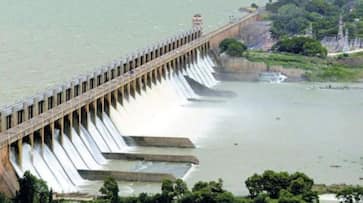 While the mandate calls for the release of 99 TMC of water, only 37.7 TMC has been discharged thus far.

The situation remains dire, with a requirement of 70 TMC for crops, 33 TMC for drinking water, and an additional 3 TMC for industries. With only 53 TMC available from the four reservoirs, crop irrigation faces a critical shortfall.
CWRC orders Karnataka to release 5000 cusecs of water to TN for second time
Compounding the issue, the Cauvery Water Control Committee has repeatedly ordered water releases, further intensifying the urgency for this all-party meeting. The Chief Minister stressed the need for unity and consensus in addressing these challenges.
In an effort to find a resolution, the Chief Minister revealed plans to submit another application to the Cauvery Water Control Committee and file a case in the Supreme Court. The Deputy Chief Minister is slated to travel to Delhi to discuss these actions with a team of lawyers.
Additionally, the Chief Minister expressed intentions to seek an audience with the Prime Minister, rallying support from MPs who have vowed to advocate for their constituents. 
A forthcoming meeting with Union Ministers and MPs in Delhi during the upcoming parliamentary session is also on the horizon, aimed at drawing the nation's attention to these pressing issues.
Last Updated Sep 13, 2023, 5:43 PM IST