Karnataka: KSRTC announces additional bus service for Deepavali; check details
KSRTC is making special travel arrangements for Deepavali, deploying extra buses and offering advanced seat booking with a 5% discount for groups. Special routes from Kempegowda Bus Stand and Mysore Road Bus Stand to various destinations within Karnataka and neighbouring states. E-tickets can be booked on the official KSRTC website for a hassle-free travel experience.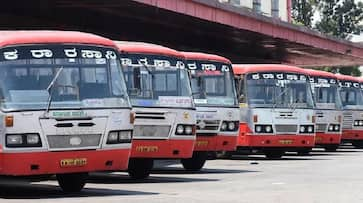 As the festival of Deepavali approaches, the Karnataka State Road Transport Corporation (KSRTC) has announced special arrangements to ensure a hassle-free and convenient travel experience for the public. With Naraka Chaturdashi falling on the 12th and the Balipadyami festival on the 14th, the KSRTC is pulling out all the stops to meet the transportation needs of the people during this festive season.
In a bid to accommodate the surge in travellers, KSRTC will deploy an additional fleet of 2000 buses for the benefit of the public.

BMTC to enhance Dasara travel with 300 extra buses across Karnataka
For those venturing to different districts of Karnataka for the festivities, special buses will ply from Kempegowda Bus Stand to destinations like Dharmasthala, Kukkesubramanya, Shimoga, Hassan, Mangalore, Kundapura, Sringeri, Horanadu, Davangere, and more. Meanwhile, travellers on the Mysuru Road Bus Stand will have dedicated buses running along the Mysore and Madikeri routes.

Mysuru Dasara 2023: KSRTC to operate additional 2000 buses for passengers
For the benefit of travellers from neighbouring states, special bus operations will extend towards Tamil Nadu and Kerala, further enhancing connectivity for the neighbouring states. KSRTC is also offering an advanced seat booking facility for additional transport, making it easier for passengers to secure their travel plans. Moreover, a 5 per cent discount will be available for groups of four or more passengers booking their tickets in advance. Travellers can book their e-tickets through the KSRTC's official website at www.ksrtc.karnataka.gov.in 
Special buses will be in operation from various locations within the state and even from neighbouring states into Bengaluru on the 14th and 15th of November. KSRTC's media release encourages everyone to take advantage of these special arrangements.
Last Updated Nov 4, 2023, 4:33 PM IST