Bengaluru residents cannot receive water from Cauvery due to water shortage: Minister G Parameshwar
Karnataka Home Minister Dr. G. Parameshwara cites a 65% rainfall deficit in the state, making it impossible to comply with Cauvery Water Management Authority's order to divert water to Tamil Nadu. He highlights water scarcity in Bengaluru and requests consideration of current conditions and hardships. Supreme Court hearing anticipated.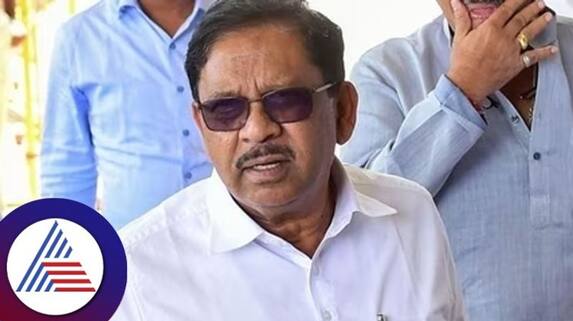 Due to a rainfall deficit of 65% in our state, complying with the Cauvery Water Management Authority's order to divert water to Tamil Nadu is impossible, said Karnataka Home Minister Dr G. Parameshwara. He stated that due to the shortage of drinking water, the people of Bengaluru are struggling to access drinking water from the Cauvery River,
Parameshwara spoke to the media in the Mandya district, highlighting their consistent communication with authorities about the water shortage. He expressed bewilderment regarding the directives to release water to Tamil Nadu, expressing confidence that any orders should consider the current year's conditions and the hardships caused by the water shortage. He clarified that they welcome central experts to assess the situation, requesting accurate data and physical verification to reveal the truth.

KRS dam water level tumbles to 99 feet: Farmers move Supreme Court against Karnataka govt
Parameshwara worried that reservoirs without Cauvery supply also suffer from water scarcity, making it impossible to release water to Tamil Nadu or ensure sufficient drinking water for Bengaluru residents. The situation in October will raise concerns about the future if there is no sufficient rainfall in the state. He believes the authorities won't instruct Tamil Nadu to receive water soon.
Anticipating the Supreme Court hearing on the 21st, where water release may be discussed, the Water Resources Minister proposed a two-day temporary release to avoid reprimand from the court. However, the current water release situation is not entirely dependent upon the Cauvery water management's decision, added Parameshwar.
Last Updated Sep 18, 2023, 4:11 PM IST