Actor Kishore sparks debate on 'Sanatana Dharma' amid controversy over 'Hindu' term usage
Actor Kishore questions the shift from "Hindu" to "Sanatana Dharma" in response to controversy. Politician Udayanidhi Stalin's remarks clarified as aimed at ending unfair caste system aspects, not the entire Sanatana Dharma. Mixed reactions to Kishore's post with debates on political qualifications. Emphasis on understanding terms, addressing social issues, and promoting "Manav Dharma" as global citizens.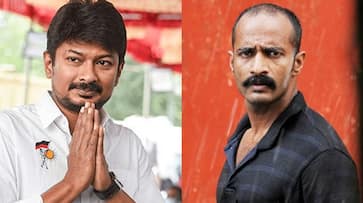 Actor Kishore, known for his role as a forest officer in the movie 'Kantara,' has caused a stir on social media in response to the controversy 'Sanatana Dharma'. He questioned why some people are no longer using the term "Hindu" and are switching to "Sanatana Dharma." He wants those who use these words for political gain to understand their true meanings. 
The controversy started when politician Udayanidhi Stalin said we should get rid of "Sanatana Dharma," which upset some people. But he meant he wanted to end the unfair parts of the Vedic caste system, not the whole idea of Sanatana Dharma.

PM Modi's first reaction on Udhayanidhi Stalin's Sanatana Dharma remark; says need proper response
Kishore's post got mixed reactions. Some agree with him, while others question if he understands these complicated issues. Some also wonder if politicians in key roles, like Udayanidhi Stalin, are qualified for those jobs.
He wrote, "Many who have long identified as Hindus are now questioning this term. They wonder if this implies a departure from Hinduism or the emergence of a new religion. Those who exploit these words for political gain should clarify their true meanings rather than create confusion.
This debate arises because the real origin and meaning of the word "Hindu" are gaining popularity and debunking false information from sources like WhatsApp University. It appears that some individuals, driven by hate, have abandoned the term "Hindu" in favour of "Sanatan" for political reasons.
From a political standpoint, while Udayanidhi's language may be forceful, it is evident that he condemned the Vedic politics of hatred, casteism, untouchability, and inequality that had overshadowed the true essence of Sanatana.
Those who compare Udayanidhi's statement to the genocide of Sanatanis should also consider whether the Prime Minister of their party called for the massacre of Congress members while advocating for a "Congress-free India."

Sanatana Dharma row: UP saint announces 10 cr reward for 'beheading' Udhayanidhi Stalin; burns poster (WATCH)
If we understand "dharma" as the opposite of "adharma," representing good deeds rather than a bundle of beliefs, it simplifies the discussion.
We must address pressing issues like casteism, economic cruelty, and social inequality, and avoid being misled by divisive politics. Let's view everyone as fellow human beings and embrace "Manav Dharma" to become global citizens.
Last Updated Sep 7, 2023, 4:40 PM IST