West Bengal: Parents decide to commit suicide after getting tortured by son regularly
The elderly parents of a boy decided to commit suicide after they were tortured by their son every day. The old couple went to the Ganga river to commit suicide, however with the presence of mind of people and police intervention, the couple was saved.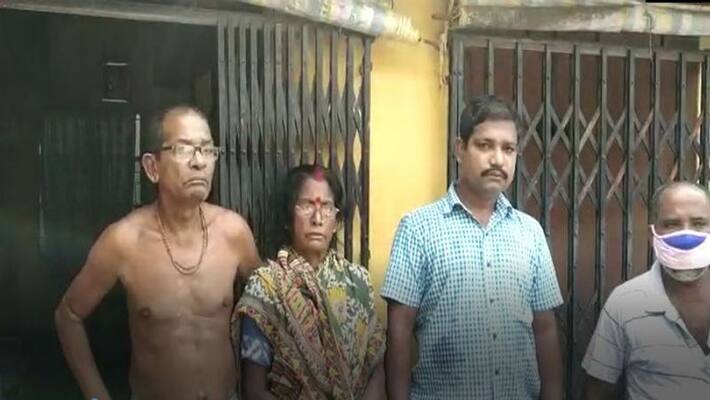 Kolkata: Unable to bear the torture of son every day, the elderly parents chose to commit suicide. The parents decided to jump into the Ganga river and give up their life. Police came to the spot and prevented the elderly couple from committing suicide. Eventually, the elderly couple returned home with the help of the police.
This shocking incident took place in Shyamnagar of North 24 Parganas. It has been reported that the elderly couple Bishwanath Das and Sabita Devi are residents of Pirtala of Shyamnagar. They have a son and a daughter. The daughter is already married to a resident of Shaoraphuli.
Also read: West Bengal: Carcass of elephant cub rescued by villagers from fishing net
Being a retired worker of a private jute mill, Bishwanath Das received a small pension. It is alleged that the boy, a carpenter by profession, often abused his parents. Unable to bear the boy's torture day, the parents chose to commit suicide. Watching the old couple wandering on the banks of the Ganges, the people in the vicinity became suspicious.
When some local people came and questioned them for wandering on the banks of the Ganges, the old couple broke down in tears. The news was given to Jagaddal police station.
Also read: West Bengal: Actor turned MP Deepak Adhikari provides financial assistance to college student
Jagddal police wanted to take legal action against the boy for allegedly abusing his parents. But the parents refused to take any action against their son. The police solved the issue and sent the boy and the old couple inside the house. The police assured legal action if the boy is again found abusing his parents. The contact number of the police station was given to their neighbors.
Last Updated Sep 14, 2020, 12:32 PM IST