'Welcome buddy': Ahead of touchdown, Chandrayaan-3 lander Vikram gets special message from...
Days before Chandrayaan-3's lander Vikram touches down on the surface of the Moon, the ISRO stated that it has established a two-way communication with the orbiter of the Chandrayaan-2 mission.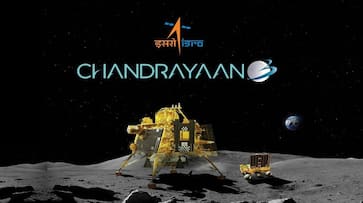 Days before the anticipated landing of Chandrayaan-3's lander Vikram on the Moon's surface, the Indian Space Research Organisation (ISRO) announced the establishment of two-way communication with the orbiter from the previous Chandrayaan-2 mission. Despite the loss of the Chandrayaan-2 lander, the orbiter named PRADAN remains in a stable orbit around the Moon, positioned at 100 km x 100 km.
ISRO shared the exciting news on X (formerly Twitter), revealing that the orbiter had sent a warm welcome message to lander Vikram, currently attempting to land on the Moon's far side. In its social media post, ISRO stated, "'Welcome, buddy!' Ch-2 orbiter formally welcomed Ch-3 LM. Two-way communication between the two is established. MOX has now more routes to reach the LM."
The space agency also announced that the live telecast of Vikram's landing is scheduled to commence at 5:20 pm on August 23.
In preparation for the imminent landing, Vikram captured images of the Moon's craters located in the unexplored lunar south pole region, which perpetually faces away from Earth. These images, taken on the previous Saturday, identified specific craters, including Hayn, Boss L, Mare Humboldtianum, and Bel'kovich, and were shared by ISRO on their social media platform.
Former ISRO chief and the individual responsible for the previous lunar mission, Chandrayaan-2, K Sivan, expressed his optimism about the upcoming mission, confidently stating, "It's a very anxious moment...I'm sure that this time it will be a grand success."
Last Updated Aug 21, 2023, 3:22 PM IST