Two flyers arrested for consuming alcohol on IndiGo Delhi-Patna flight; check details
As per reports, both passengers were already drunk when they boarded the flight from Delhi and tried to drink on the flight, prompting the CISF to take them into custody and later hand them over to airport police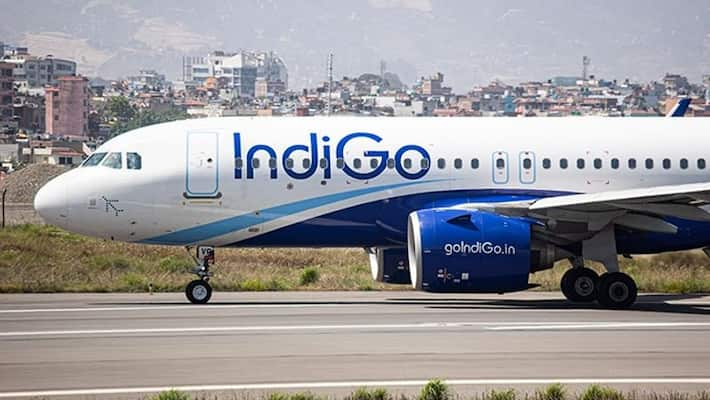 Two passengers on an IndiGo flight from Delhi to Patna (6E-6383) were arrested for allegedly consuming alcohol on Sunday. Alcohol consumption is prohibited on domestic flights in India. Some reports suggested that the men argued with other co-passengers and crew members; however, IndiGo denied the claims. 
IndiGo confirmed the incident in its statement, saying that the incident occured onboard flight 6E 6383 from Delhi to Patna, and the officials are investigating the matter. "There was no altercation onboard the aircraft, as some social media outlets are claiming."
After the aircraft landed at 8:50 pm on Sunday, an FIR was filed. According to airport sources, the two men were taken into custody by CISF, while a third person, Pintu Kumar, managed to flee the airport. The airline denied any scuffle and said that a complaint was filed following the incident under the protocol.  
As per reports, both passengers were already drunk when they boarded the flight from Delhi and tried to drink on the flight, prompting the CISF to take them into custody and later hand them over to airport police. 
There were reportedly a group of six people. According to the report, the crew intervened after noticing empty cans in the seat pockets and informed the pilot. Two passengers confessed and were handed over to security.
ADG HQ Patna, JS Gangwar, said that the flight manager of the Delhi-Patna IndiGo flight handed over both passengers to the police, who are from Hajipur. "After a breath analyzer test, it was revealed that they had consumed alcohol. The action was taken against them under Section 377 of the Excise Act," Gangwar added.
The latest incident comes as Air India is already under fire for two separate incidents of urination on two different flights. A Mumbai-based businessman allegedly unzipped his pants and urinated on an elderly woman in business class on a New York-Delhi Air India flight on November 26. Similarly, on December 6, a drunk passenger allegedly urinated on the blanket of a female passenger on the airline's Paris-New Delhi flight.
Last year in September, a drunk passenger attempted to touch an eight-year-old girl on a flight. The incident occurred on a Mumbai-London flight on September 5, as per the airline, and the passenger was handed over to the Metropolitan Police. The incidents also necessitated using a restraining device, said Air India to its crew on Saturday.
Also read: 'I am not your servant...' IndiGo air hostess, passenger fight mid-air in viral video; netizens react
Also read: 'A 19-year-old was slapped': Jet Airways CEO Sanjiv Kapoor recalls an incident, backs IndiGo air hostess
Also read: Taking cell phones, laptops and chargers out for security check at airport likely to end soon; check details
Last Updated Jan 9, 2023, 4:04 PM IST