'Truth shines bright': Rahul Gandhi on BBC documentary on PM Modi
"Truth shines bright. It has a nasty habit of coming out," said Congress leader Rahul Gandhi when asked about the row over the BBC documentary on PM Modi. The Ministry of External Affairs had taken a tough stance against the BBC the film, calling it a 'propaganda piece.'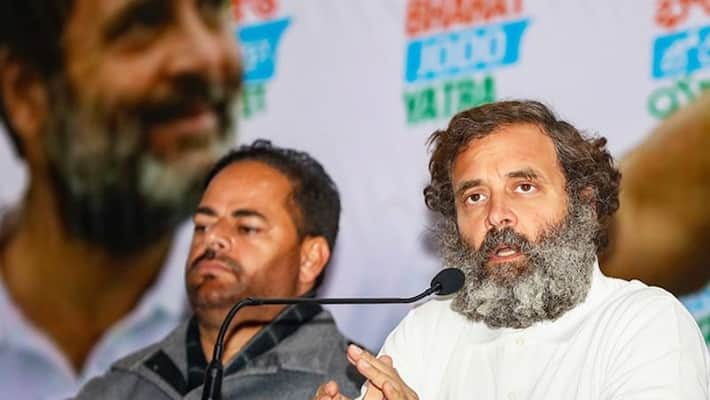 Congress leader Rahul Gandhi on Tuesday spoke about the controversial two-part BBC series "India: The Modi Question," which claimed to have investigated certain aspects of the 2002 Gujarat riots when Prime Minister Narendra Modi was the state's chief minister. The second part of the docuseries will be released in the United Kingdom today. 
When asked about the row over the BBC documentary, Rahul Gandhi said, "If you read our scriptures, the Bhagwat Gita, or the Upanishads... you will notice that the truth always comes out. You can ban it, suppress the press, control institutions, use CBI, ED (Enforcement Directorate), and all that, but the truth is truth."
Additionally, he said, "Truth shines bright. It has a nasty habit of coming out. So no prohibition, oppressing, or frightening people will prevent the truth from emerging." Last week, the central government reportedly blocked the documentary in India, with Twitter removing many posts against it. Opposition termed the move as 'censorship.' 
The Ministry of External Affairs had taken a tough stance against the BBC the film, calling it a 'propaganda piece.' Many Bharatiya Janata Party leaders slammed the series, saying that the Supreme Court has already ruled on the matter.  
Last week, UK Prime Minister Rishi Sunak said that he disagreed with the characterisation of PM Modi in the documentary. Earlier today, US State Department spokesperson Ned Price said that he was not familiar with the BBC documentary, but it is familiar with the shared democratic values that unite Washington and New Delhi. 
Also Read: 'Not familiar with documentary, but familiar with...': US response to query on BBC series
Also Read: Rishi Sunak shuts Pak-origin MP; defends PM Modi in BBC documentary row
Also Read: 'The bias is blatant...' India dismisses BBC documentary on PM Modi as 'propaganda piece'
Last Updated Jan 24, 2023, 3:29 PM IST