Rafale: Why Ambala? What do new fighter jets mean to the IAF?
People of Ambala city will be able to see Rafale soar high in the sky for the next few months. The Indian Air Force will train on the fighter jets round the clock.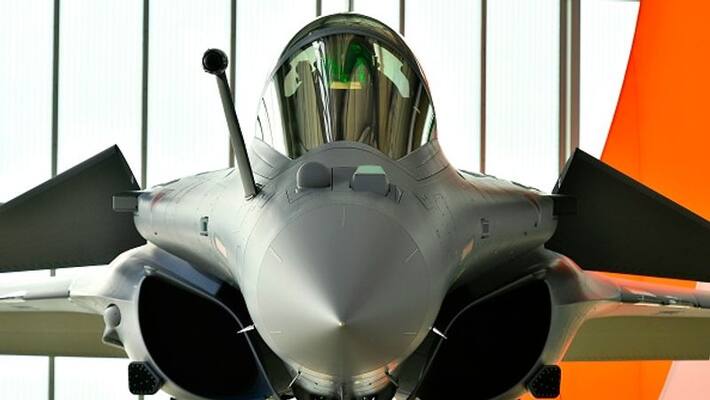 Sergeant (retired) Khushbir Singh Dutt, remembered the time when the Jaguar fighter jets arrived in India in the 1980s. Pilots and technical staff had received training day and night. Even before the arrival of Jaguar, the morale of the Air Force was very high, he said.
Khushbir Singh says that when the Jaguars were brought, there was not much media coverage. Very few details would make it to the eyes and ears of the public, but inside the Air Force, the morale was very high. Before the arrival of the aircraft, discussions started amongst jawans. After its arrival, every Air Force personnel wanted to see it. The Jaguar was very powerful at that time.
Practice starts 3 hours before the flight
Dutt says that a fighter jet pilot starts his practice three hours before he flies. It is not like if you leave the fighter jet in good condition at night, then you can start flying it in the same condition in the morning. The pilot needs to start from zero in the morning. Once all checks are complete, the fighter jet is brought on the runway. The whole process takes three hours.
Airforce needs 43 flying squadrons, we have only 34
The Indian Air Force needs 43 flying squadrons, but we have only 34. In such a situation, India should increase the strength of the Air Force by buying more fighters. We have skilled manpower, but we need a fighter jet at that level. With the arrival of Rafale, our capacity will increase, but still, more fighter jets are needed, Dutt stated.
Deployment at Ambala airbase is essential
Dutt says that Ambala airbase is a very important airbase of Western Air Command. It acts as the right and left hand for the air force. Different borders of Pakistan are 200, 250 and 300km away from this airbase. China's border is also close to this airbase. The deployment in Ambala will cover both countries.
Rafale is a gift for the Airforce
Rafale means gust of wind. This fighter is important for our country. All the fighters today are not of cutting-edge technology. No fighter has been purchased for the last 20 years. Politics was the main reason for this. Now that Pakistan and China are eyeing our borders, Rafale is like a gift to the Airforce. This will boost the morale of army personnel.
Last Updated Jul 29, 2020, 8:18 PM IST