Puthuppally by-election: Public campaign to end today; Voting on September 5
The byelection in Puthuppally will take place on September 5 following the demise of veteran Congress leader Oommen Chandy on July 18. The counting of votes will take place on September 8, 2023.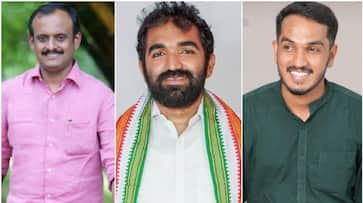 Kottayam: Puthuppally's high-stakes election campaign will end at 6 p.m. on Sunday. The byelection will be held on September 5 (Tuesday). All campaigning and election-related activities on Monday will be suspended during the pre-election silence period. The Communist Party of India (Marxist), the Indian National Congress (INC), and the Bhartiya Janata Party (BJP) will all assemble in Pampady in the evening with roadshows, bringing the campaigning to an exciting pitch on Sunday.
Also read: Puthuppally bypoll: Union Minister Rajeev Chandrasekhar campaigns for BJP's Lijin Lal, makes New India pitch
On Monday, there will be no campaigning or election-related activity as part of the pre-election silence period. The Representation of the People Act, 1951 (RP Act), Sections 126, 126A, and 135C, prohibit all election-related activities—activities that are intended to influence or affect the results of an election, such as holding public meetings and giving speeches—during the period of silence.
The Puthuppally byelection will be held on Tuesday, September 5 from 7 am to 6 pm. The counting of votes will take place on September 8. 
UDF candidate Chandy Oommen will participate in the roadshow along with Congress working committee member Shashi Tharoor. The Left Front candidate Jaick C. Thomas' roadshow will start from Thottakkad at 12 noon. BJP candidate Lijin Lal will end his campaign today with a roadshow.
Meanwhile, Thomas' wife Geethu Thomas lodged a police complaint over continuous cyber-attacks. Geethu, who is eight months pregnant, claimed that cyber attacks made her feel depressed, which is why she went to the station to voice her complaints. According to numerous social media users, Jaick is supposedly attempting to win sympathy votes by using his wife's pregnancy.
Achu Oommen, sister of Chandy Oommen, filed a police complaint a few days ago regarding alleged cyberattacks. 
 
Last Updated Sep 3, 2023, 10:10 AM IST