Nirbhaya: Court caught in 'delay tactic', 'miscarriage of justice' dilemma as case adjourns to another day
While Nirbhaya's mother pleaded for the issue of a fresh death warrant, the court did not accede. The lawyer of the convict says, he's trying to avoid the 'miscarriage of justice'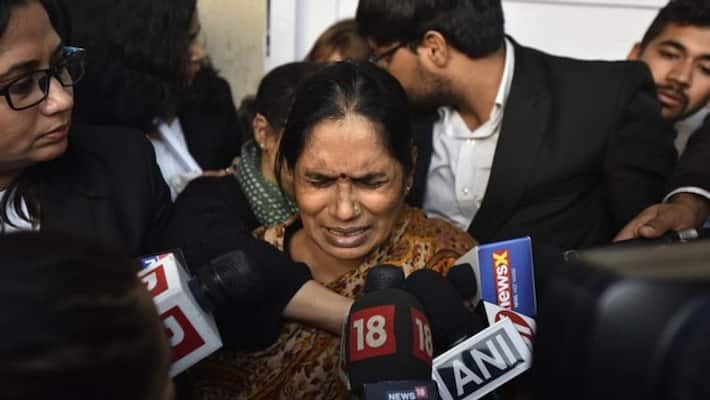 New Delhi: "It has been over seven years," Nirbhaya's mother Asha Devi pleaded with folded hands for a fresh issue of death warrant. Breaking down in the courtroom, Nirbhaya's mother stated that the she does not know why the court doesn't seem to understand that the convicts are using delay tactics, before she left the courtroom.
There is a delay in justice no doubt and seven years of battling it out could cause one to lose faith in the judicial system.  And people across the nation have expressed solidarity with the victim's mother and believe that convicts are just using delaying tactics.
However, the convicts' lawyer thinks otherwise, obviously. How does a defendant's lawyer think at this stage?
 In an interview with ANI, the lawyer of the convicts AP Singh stated that these are not delay tactics. Singh said that he was trying to stop the "miscarriage of justice".
"If the execution is done hastily, then one day all will say the hanging was wrong," remarked Singh.
Though one cannot call seven years of an ordeal to arrive at a judgment hasty, Singh does attempt to make one believe that one could regret their decision to hang the victims.
The court has adjourned the hearing to tomorrow. The court has also asked to provide the list of empanelled advocates to convict Pawan and the jail superintendent.
Sensing more delay, Nirbhaya's mother pointed out that if a new lawyer is provided to convict Pawan, then lawyer will need to go through the case files as the days pass.
Singh, in the interview, also made a comparison of the convicts to terrorists. "It is guaranteed in the Constitution to give legal aid to the accused. Even terrorists are given legal aid and these accused are not habitual offenders," he stated.
Asha Devi feels that the judge is in no mood to issue a death warrant and is in support of the convicts.
"I appeal to the Supreme Court to issue the death warrant," said Asha Devi.
As the case of the 2012 gang rape and murder drags on into 2020, it is the victim's mother that has been caught up in the legalities of trying to obtain justice which seems within sight, but never within reach.
Last Updated Feb 12, 2020, 7:53 PM IST