NCERT to rework history, civics, geography, economics syllabus for classes 6 to 12
This initiative is part of broader educational reforms following the National Curriculum Framework (NCF) notification. The committee, comprising diverse experts, aims to update the curriculum to align with contemporary academic standards and pedagogical methods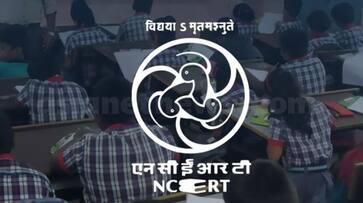 The National Council of Educational Research and Training (NCERT) has initiated measures to reshape the Social Science syllabus for students in Classes 6 to 12. A dedicated panel, known as the Curriculum Area Review Committee, has been constituted, emphasizing the pivotal role it will play in influencing the future of social science education. In response to the National Curriculum Framework (NCF) notification, the NCERT set up the National Curriculum Framework Oversight Committee (NOC) and the National Syllabus and Teaching-Learning Material Committee (NSTC) on July 21. These committees lay the groundwork for educational reforms in alignment with the overarching framework.
Collaboration and Transition
The Committee on Social Sciences is set to collaborate with various committees, including the preparatory stage curriculum group, to facilitate a seamless transition from Classes III-V. The emphasis is on fostering inter-disciplinarity among subjects and integrating cross-cutting themes within the realm of social sciences.
Composition and Objectives of the Committee
Comprising a diverse group of esteemed academics, subject matter experts, and educational authorities, the committee aims to scrutinize and update the existing social science curriculum. Their collective objective is to ensure alignment with contemporary academic standards and pedagogical methods.
Mandate and Scope of Curriculum Revisions
Given the dynamic nature of social sciences, the committee is entrusted with a comprehensive review that spans history, civics, geography, economics, and other disciplines. The primary goals include making learning more engaging, relevant, interactive, and in sync with present-day realities.
Long-Term Educational Goals
The overarching intention behind this educational reform is to instill an analytical and inquisitive mindset among students. Through a revised syllabus reflective of societal changes and academic progress, the initiative aims to cultivate a more informed and conscious generation of learners. This move represents a constructive leap forward in the education system, preparing students for success in the rapidly changing global landscape.
Public and Academic Engagement
In the process of revising the syllabus, the NCERT panel actively seeks external feedback, emphasizing a collaborative and inclusive approach to educational reform. This marks a pivotal moment for Social Science education in India, where critical thinking and a holistic understanding of social constructs are becoming increasingly vital.
Last Updated Nov 15, 2023, 3:51 PM IST