Mumbai to get new metro lines 2A, 7: From route to price; here's everything you need to know
PM Modi is set to inaugurate the new lines of the Mumbai Metro tomorrow, which might cause some disruptions in the metro timings for commuters. The metro line 2A connects Dahisar East to DN Nagar in Andheri West, while line 7 connects Dahisar East to Gundavali, Andheri East.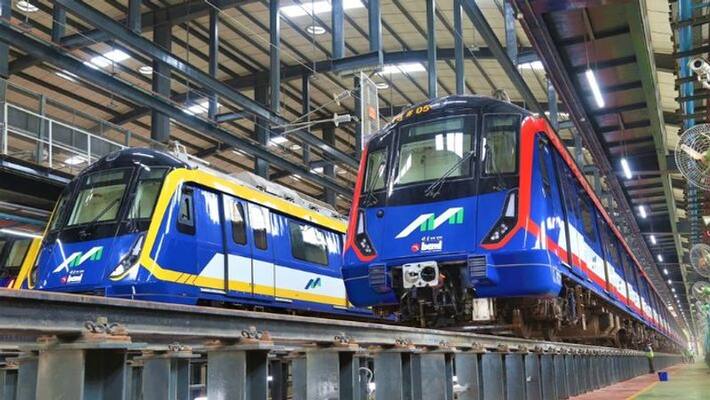 Prime Minister Narendra Modi will lay the foundation of two of the much-anticipated metro lines in Mumbai on 19 January, at 6:30 pm IST. These two lines, which will connect Dahisar and Andheri, are Line 2A, the Yellow Line, and Line 7, the Red Line. 
This 35 km long phase 2 of the Mumbai metro would serve millions of people of Mumbai, especially those in Western Mumbai. It would also help to lessen traffic on New Link Road and between Dahisar East and DN Nagar. Dahisar and Andheri West DN Nagar are connected by Line 2A and Dahisar East and Andheri East, respectively, by Line 7.
Both lines will have an interchange at the Dahisar metro station, thus passengers who want to proceed to DN Nagar and Andheri (East) must change here.
Also Read | PM Modi to flag off Metro Rail Lines 2A & 7 today; Check traffic advisory, know which roads to avoid
There are a total of 17 stations throughout the more than 18 kilometres of Mumbai Metro Line 2A. List of stations on Line 2A: Lower Oshiwara, Oshiwara, Goregaon (West), Valnai, Dahanukarwadi, Kandivali (West), Pahadi Eksar, Borivali, Lower Malad, Malad (West), Eksar, Mandapeshwar, Kandarpada, Upper Dahisar, and Dahisar (East) (West). Metro Route 7 and Line 6 will cross this line in Dahisar East and Oshiwara, respectively.
Line 7 of the Mumbai Metro is 16.5 kilometres long with 13 stops. Gundavali, Mogra, Jogeshwari (East), Goregaon (East), Aarey, Dindoshi, Kurar, Akurli, Poisar, Magathane, Devipada, RashtriyaUdyan, and Ovaripada are all on the list of Line 7 stations. 
Also Read | Republic Day 2023: Over 45,000 spectators to watch parade, Egyptian contingent to march at Kartavya Path
The price of the two new lines' tickets would be between Rs. 10 and Rs. 50. The only element used to calculate ticket prices was the passenger's distance travelled. For a distance of 0-3 kms, the ticket will cost Rs 10. For 3-12 km, it is Rs 20, for 12-18 km, the ticket price is Rs 30. Moreover, for 18-24 kms the ticket price is Rs 40 and for 24-30 kms, the ticket price was Rs 50. 
Mumbai Metro lines 2A and 7 will be open for the general public from January 20. The metro trains of these two lines will run on the 35-km elevated corridor stretch, with a total of 30 elevated stations falling in between.
Also Read | Mumbai: Cybercrime shoot up by 63% in 2022; job fraud, cryptocurrency investment tops the list
Last Updated Jan 19, 2023, 9:40 AM IST