Mughal Garden to open for public in February 2023; Here's everything you need to know about it
Mughal Garden visit in 2023: Delhi is all set to boast its beauty to others as the Mughal Garden gate will open soon in 2023. Check here for details on tickets, the online process and guidelines.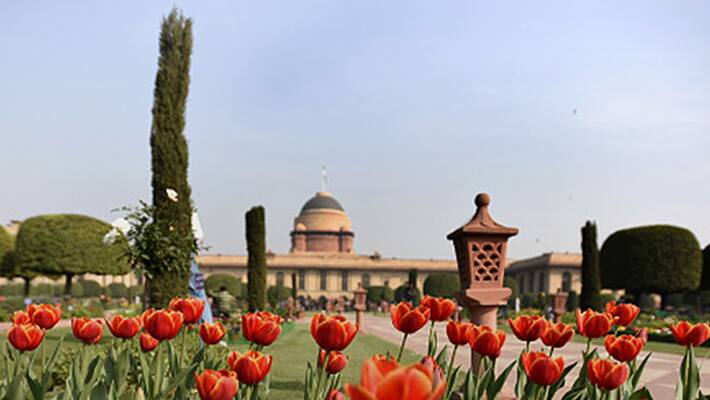 One of India's internationally renowned gardens is prepared to show off to visitors. The Mughal Garden will open in 2023 to much anticipation. We have some fantastic news about the Mughal Garden's launch to add to your excitement.
Mughal Garden, located in the nation's capital, is more than simply a garden; it is one of India's most treasured and popular tourist destinations. The general public can visit this captivating location once a year. The Mughal Empire created this beautiful garden, which is reminiscent of the Charbagh Structure, a Persian garden.
Also Read | Same-sex marriages: Supreme Court transfers all pleas to itself seeking legal recognition; check details
When someone travels to Delhi, they make sure to visit the Mughal Garden, which is the world's most popular historical site. Check out the online process for purchasing tickets if you want to enjoy yourself with loved ones or your true love.
The Mughal Garden gate will be accessible to the general public on February 12, 2023. According to the PM Modi Yojana's official website, the gate will close on March 16, 2023. You may purchase tickets online to the garden.
By following a few easy steps, you can reserve your Mughal Garden Tickets in about five minutes. The steps are listed below.
Also read: Bangalore, Delhi among world's top-performing airports of 2022; check details
First, visit the Mughal Garden ticket ordering page at http://rashtrapatisachivalaya.gov.in/rbtour
You must next fill out the necessary information, such as your name and the date of your visit.
No payment will be required throughout the registration procedure.
Please be aware that same-day registration is not permitted; you must register at least one day in advance of your visit.
Also read: West Bengal govt to serve egg, chicken, fruits in mid-day meals for 4 months
Important things to keep in mind: 
The Mughal Garden will be open from 12 February until 16 March 2023.
To visit, you must first register on the official website within 24 hours. Registration on the same day is not permitted.
Visit Rbtour/Mughal-Garden/ to sign up. Find out here how to register.
Due to the Mughal Garden being closed on Mondays, you cannot visit.
You can carry your mobile phone but not a camera due to security reasons.
Also Read | 14 times when PM Narendra Modi leveraged Cooperative Federalism
Last Updated Jan 6, 2023, 7:09 PM IST