'More dangerous and damaging...' Union MoS Rajeev Chandrasekhar on Rashmika Mandanna deep fake video
Strongly responding to the deep fake video targeting actress Rashmika Mandanna on social media, Union Minister Rajeev Chandrasekhar emphasized the need for digital platforms to promptly address and remove such harmful misinformation. He highlighted the regulations introduced in April 2023, obligating platforms to prevent the circulation of false information and remove reported content within 36 hours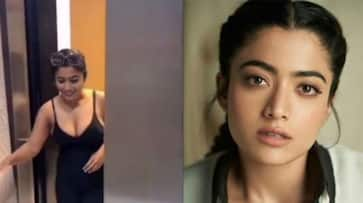 Union Minister Rajeev Chandrasekhar has issued a strong response regarding a circulating deep fake video of actress Rashmika Mandanna on social media. In his statement, the minister stressed the urgent need for digital platforms to address this hazardous and damaging form of misinformation. He emphasized that it is the responsibility of these platforms to adhere to India's IT regulations and promptly remove any content that violates them.
Chandrasekhar underscored the importance of swift action by digital platforms to combat misinformation shared by users. The regulations, enacted in April 2023, mandate that platforms ensure that no false information circulates, and they are obligated to remove such content within 36 hours upon receiving reports from users or the government. Non-compliance with these regulations may lead to legal action against the platform, as per the provisions of the Indian Penal Code.
The Union Minister also conveyed the Indian government's commitment to safeguarding the safety and trust of all internet users while emphasizing the legal responsibility imposed on platforms to prevent the dissemination of misinformation and promptly remove reported false content.
A "deepfake" video involves digitally altering a person's facial or bodily features to resemble someone else, often used to spread false information or deceive the audience regarding a well-known individual. 
The video in question, circulated on social media, depicted Rashmika Mandanna's face superimposed onto footage of an individual entering an elevator. However, the original clip featured social media influencer Zara Patel, with Mandanna's image digitally edited onto it. The circulation of such manipulated videos has prompted public calls for action against misleading and fabricated videos in general, with particular emphasis on the one targeting Rashmika Mandanna.
Many celebrities, including megastar Amitabh Bachchan, have called for legal action against those behind the deepfake video. Bachchan took to X (formerly Twitter) to state, "Yes this is a strong case for legal." 
Explained: What is Deepfake? the AI technique that Rashmika Mandana has fallen victim of
Last Updated Nov 6, 2023, 3:26 PM IST