Lunar eclipse 2020: Dos and don'ts during the celestial event as per expert astrologers
With 2020's first major celestial event occurring on January 10, astrologers say avoiding meat, liquor during the eclipse will prevent one from falling prey to evil. The astrologers also warned of deaths, disabilities during caesarean operations if conducted and warned of war-like situations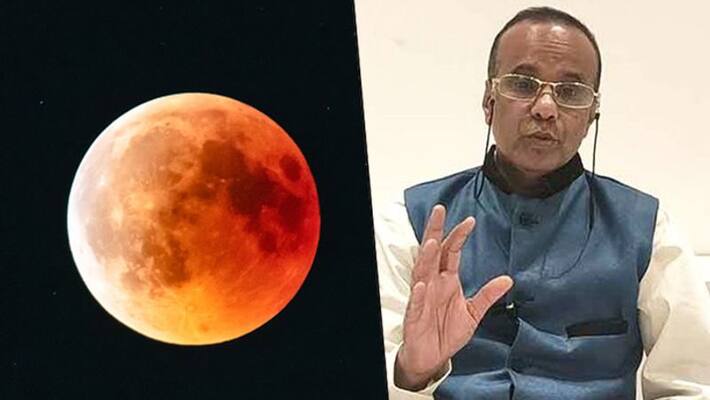 Bengaluru: As the first major celestial event, the lunar eclipse, will take place on January 10 at 10:37 pm and ends on January 11 at 2:42 am, pundits and astrologers have their say during such events. Their words carry a lot of weight in the Indian society.
Noted astrologer, SK Jain says, a war-like situation cannot be ruled out as there is escalating tensions between USA and Iran.
"The tension began during December's Solar eclipse itself and what we see now is the ill-effect of that eclipse. It will only perpetuate during the lunar eclipse as eclipses are inauspicious."
Food habits may have an impact during the eclipse:
According to pundits and astrologers, food habits like eating meat, drinking liquor will have an effect.
Those who have sexual contact during this time will also be impacted, he stated.
"Having a meal that has ghee content, without garlic, onions before sunset and no meal during the eclipse is advised. The following day, one should have a bath, visit a temple and offer pooja to Lord Shiva to avoid any curse," said Jain
What to avoid:
According to astrology, opting for cesarean operation for childbirth is not advised. The child may be dead or be born with neurological abnormalities. In some cases, the mother may die as it is very inauspicious time.
Travelling during this time will lead to accidents. 
Last Updated Jan 10, 2020, 2:09 PM IST