Lok Sabha Election 2024: No banners will be put up, no tea will be offered, says Nitin Gadkari
Union Minister Nitin Gadkari won't campaign for himself in upcoming Lok Sabha election, says those who have to vote will vote and those who do not will not. " Those who have to vote will vote and those who do not will not...Neither will I take bribe nor will I allow anyone," the Nagpur MP said this while inaugurating National Highway projects in Washim.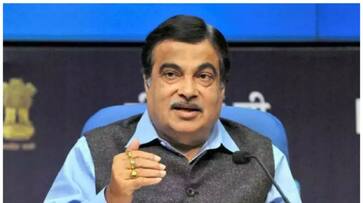 Union Road Transport and Highways Minister and senior BJP leader Nitin Gadkari on Friday said there would be no banners or posters of him and tea would not be served to people in his Lok Sabha constituency of Nagpur during campaigning. He said "those who would vote" for him will do so or else "they won't".
Gadkari declared he would not accept bribes and wouldn't permit anybody else to do so at the opening of three National Highway projects in Washim, Maharashtra.
"I have determined that no banners or posters shall be shown during the current Lok Sabha election. No one will be given tea. Those who must vote will cast their ballots, and those who must not will not. I won't accept bribes, and I won't let anybody else. But I think I'll be able to serve you all honestly," he remarked.
Also Read | Our govt may be sacked if we don't release water to Tamil Nadu: Karnataka CM Siddaramaiah
Earlier in July, Gadkari shared a personal anecdote and said he once provided mutton to voters during elections, but even then he lost. He emphasised that cultivating love and trust among people is a surefire way to win elections.
According to Gadkari, voters are quite savvy and have gotten gifts from all of the candidates. According to the Union Minister, people vote for the candidate they believe is best for them. Gadkari has been representing the Nagpur Lok Sabha constituency since 2014. He retained his seat in the 2019 general election.
India is heading for Lok Sabha elections next years and before or around the scheduled time for the general elections, terms of at least ten State Assemblies will end.
Also Read | Kerala farmer takes Audi A4 to sell vegetables in roadside market (WATCH)
Last Updated Sep 30, 2023, 1:11 PM IST