KRS dam: Water level touches 100 feet mark thanks to heavy rains in Kodagu
The heavy rains in catchment areas in and around Kodagu region has resulted in Krishna Raja Sagar (KRS) dam witnessing 100 ft water. Its full capacity is 124.80 ft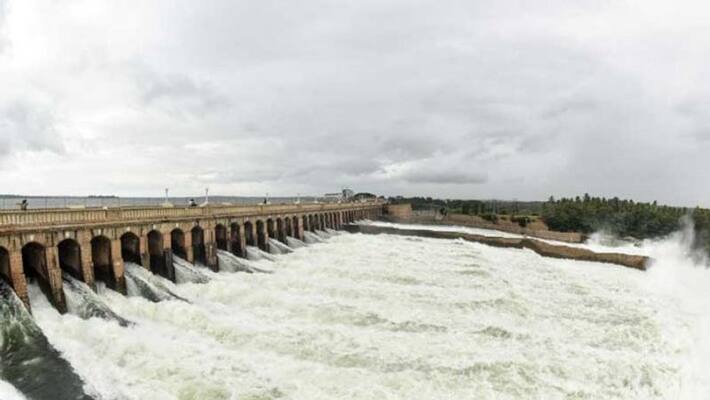 Bengaluru: The Krishna Raja Sagar (KRS) dam's water level has touched 100.33 feet on Wednesday (July 8) due to heavy rains in Kodagu catchment area in Karnataka.
As per the Cauvery Neeravari Nigama Limited (CNNL), water level on July 8, Wednesday morning stood at 100.33 feet as against a maximum level of 124.80 feet. And the inflow is 8,972 cusecs and the outflow is 458 cusecs.
Compared to July 2019, the dam on the same day had recorded 83.65 feet of water. And only in mid-August the dam witnessed 100ft capacity.
The 173 sluice gates of the dam that were built in 1932,need regular maintenance and there were also leakages. Since visitors were banned from entry due to the coronavirus lockdown from March, the time during the lockdown was used to clean and keep the gates well-oiled.
Last Updated Jul 9, 2020, 10:42 AM IST