Kerala woman stops scooty in front of KSRTC bus, refuses to give way; watch what happened later
A video of a woman in Kerala stopping her scooty in the middle of a road has gone viral online and netizens can't stop applauding her. Watch to know the reason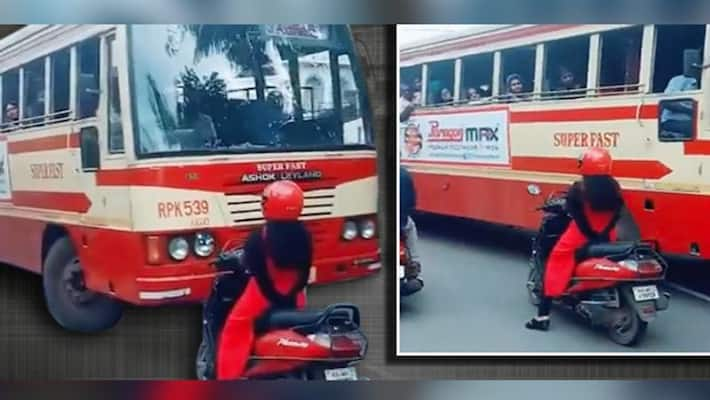 A video went viral on social media, where a woman from Kerala can be seen stopping her scooty in the middle of the road. The netizens are appreciating the woman from day one, as she refused to give way to a Kerala State Road Transport (KSRTC) bus driver, who was driving on the right lane. 
The viral video shows the woman on her scooty on the right side of the road as the bus approaches from the opposite direction. She stands her ground and refuses to budge, ultimately forcing the bus driver to switch to the other lane.
It was posted on Twitter by @TheGhostRider31, who wrote: "When you are RIGHT it gives you a very different kind of MIGHT.
"See Joe a lady rider down South doesn't budge an inch to give in to an erring Bus Driver. Kudos to her."
Watch the video below:
The video has been viewed over 96,000 times since it was shared online. It has also received more than 7,000 'likes'.
Last Updated Sep 28, 2019, 10:36 AM IST