Kerala man who 'flashed' in private bus arrested; Read details
Police have arrested a middle-aged man who flashed at a woman earlier this week on a private bus at Cherupuzha bus depot in Kannur. The accused has been identified as Binu NK.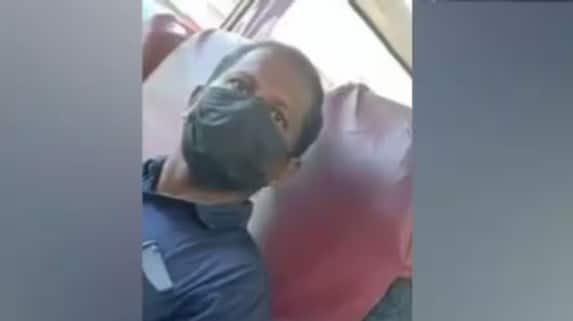 Kannur: Police have taken into custody a 44-year-old man who earlier this week exposed his private parts to a woman on a private bus at Cherupuzha bus depot in Kannur at noon on Sunday (May 28). The incident came to light after a video of the same was shared on social media.
The accused, identified as Binu N K, is a native of Nallompuzha and his arrest has been recorded, police said on Thursday. 
A man was reading a newspaper inside a private bus when a woman boarded it at Cherupuzha near Payyanur. No one else was present. 
According to the reported video, which was posted on social media, the man soon started flashing and looked to be openly masturbating in front of the woman as she was filming the entire thing. After some time, the man got up and left the bus. 
"We were on a search to nab the accused. As he was wearing a mask in the video, it took some time to identify him. His arrest was recorded today," a police officer told PTI. 
The arrested person is a driver by profession, they said. 
The woman, who was furious over the occurrence, later brought the matter to the bus staff's attention. The woman and the crew looked for the suspect but failed. The young woman then posted the incident and the video on social media. 
Earlier, in a similar case, the Nedumbassery police arrested Savad Shah, a man from Chevayur in Kozhikode, for indecent exposure and inappropriate behaviour with a female passenger on a KSRTC bus. A woman from Thrissur named Nandita made a complaint, leading to the arrest.
The incident came to light after Nandita posted videos of it on social media. She explained how the accused sat next to her in a women's designated seat on her journey from Thrissur to Kochi in the video. He allegedly touched Nandita indecently and even exposed himself while masturbating, according to Nandita.
(With inputs from PTI)
Last Updated Jun 1, 2023, 6:30 PM IST