Kerala govt to form 'grievance redressal cells' to prevent suicide cases in universities
Following the suicide case of Shraddha Satheesh of Amal Jyothi College of Engineering, the Kerala government has decided to set up 'grievance redressal cells'. The students in colleges and universities in Kerala escalated protests alleging harassment from teachers which led to the death of Shraddha.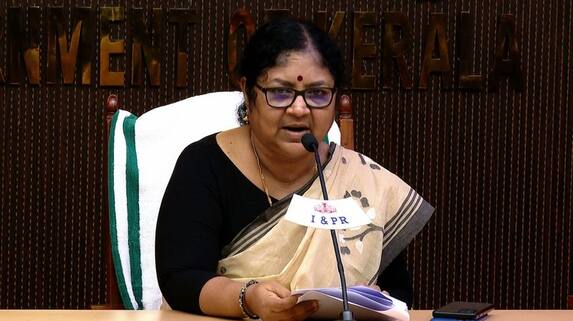 The Kerala government announced the creation of "grievance redressal cells" on Thursday to investigate complaints made by students in colleges and universities in the state following the escalation of protests over the alleged suicide of an engineering student from a private college in the Kottayam district.
Also read: Kerala: Crime Branch to probe Shraddha death case; Students end protest in college
On June 2, Shraddha, a second-year student, was found hanging in her hostel room. In the name of internal tests, students claimed that certain lecturers were bullying them. The college administration, however, denied the accusations and claimed they had no idea why the student had committed the offense.
Students' Federation of India (SFI) and KSU, two student organisations, launched separate protest marches to the private engineering college in Kanjirappally in reaction to the student's suicide.
Principals of colleges and department heads of universities, respectively, would serve as the panel's chairs.
The new committee will also include representatives from student unions, nominees from the Parent Teachers' Association (PTA), and representatives from the university syndicate, according to Higher Education Minister R Bindu, who made the announcement during a press conference.
"Seven members will be the quorum of the meetings of the grievance redressal cell and the chairpersons have the moral responsibility to implement the decisions taken by the majority members," the minister said.
Noting that the panel's authority had been established, she said students may turn to it for help with a variety of problems, such as the refusal of diplomas for no good reason, the charging of excessive fees, complaints about exams, and division on the basis of caste, religion, or sex.
Anyone may provide evidence of any form of physical or psychological abuse they have experienced at a college or university from administrators, instructors, other staff members, or fellow students.
The minister advised students to go to the grievance redressal cell with their complaints if they felt they had not received justice from the forums already in place at their particular universities.
Also read: Kerala student found hanging at Engineering college hostel after officials seize her mobile phone
Last Updated Jun 9, 2023, 2:33 PM IST