Kerala: Defying HC order, CPM continued construction of offices in Idukki; Revenue Dept sends notice to halt
The Kerala High Court on Tuesday (Aug 22) ordered that the construction of the CPM's party offices in the hilly Idukki district must stop immediately. The court ordered the district collector to halt the construction of party offices in Udumbanchola, Bisonvalley, and Santhanpara. A special bench that was hearing cases of land encroachment in Munnar issued the order.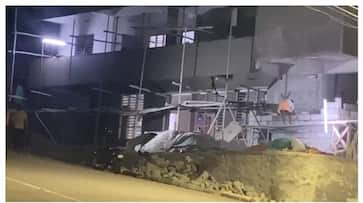 Idukki: The CPM area committee office in Santhanpara has drawn harsh criticism from the Kerala High Court as it disregarded the court order to cease the construction work on Tuesday.  The amicus curiae and other lawyers involved in the case notified the court of the issue on Wednesday morning. The court decided to consider the matter by noon and instructed lawyers to attend the case. 
The construction of the Communist Party of India (Marxist)'s offices in Idukki was purportedly in violation of building regulations when the High Court issued an order to stop work on it on Tuesday. The high court instructed the Idukki district collector to carry out the order and highlighted that police assistance might be sought if necessary.
Additionally, the court instructed the concerned officials not to issue building numbers and occupancy certificates following construction. However, according to reports, CPM hired labourers and finished the office building in Santhanpara on Tuesday night. The work continued till 4 am on Wednesday (Aug 23). On the second floor, doors and windows have been installed to start the office function. The work was carried out by twenty labourers, according to sources. 
Meanwhile, the Revenue Department has issued a notice to halt the construction of the CPM office. The notice was issued by Udumbanchola's L R Tehsildar as per the instructions of the Collector. After receiving the notice, the CPM stopped the construction work of the party's offices.
According to the Idukki District Congress Committee, a government order issued in 2020 prohibited even the construction of homes or labour quarters, popularly known as "layam," on territory classified as Cardamom Hill Reserve (CHR), where the Santhanpara office is located.
Last Updated Aug 23, 2023, 2:13 PM IST