Kerala: Accused in Aluva sexual assault case taken into police custody after intensive search
The accused in the Aluva rape case was arrested by the police on Thursday (Sep 5) from Periyar bar. The accused Christil is a native of Thiruvananthapuram, confirmed the police.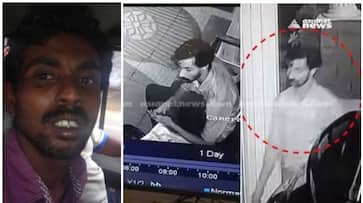 Aluva: After an intensive search, the police nabbed the accused in the Chathanapuram sexual assault case on Thursday (Sep 7) from a bar in Aluva. Christil, the accused, is a resident of Chenkal in Thiruvananthapuram. After using CCTV footage to verify his identity, police apprehended him in Aluva near a bar. In November 2022, he was arrested in a theft case in Perumbavoor and was released from Viyyur jail on the 10th of the last month.
According to reports, the employees of the Periyar bar alerted the police of Christil's presence while he was consuming alcohol. He initially told the police that his name was Satheesh. 
The incident pertains to a rape case of an eight-year-old daughter of migrant workers in Aluva around 2.30 am on Thursday (Sep 7). The girl was sleeping when she was abducted from her house. She was sexually assaulted before being left behind in a neighbouring field. The child's father was away in Thiruvananthapuram when the incident occurred. In the house, only the minor's mother and two siblings were present. The mother was in the bedroom, and the kids were sleeping by themselves in the hall. According to the evidence, the accused opened the front door through an unlocked window in order to enter the room. According to the relatives, after kidnapping the child, he locked the door behind him and left the house.
According to the latest reports, in the middle of the night, the daughter of migrant workers who reside in Chathanpuram was kidnapped. The only people in the house were the mother and the child's sisters. Sukumaran, a neighbour, peered through the window and saw a man carrying the child. Due to the darkness and persistent rain, the man was not recognised. They immediately roused up the adjacent residents and began a joint search. 
Last Updated Sep 7, 2023, 5:14 PM IST