Karnataka govt releases guidelines to combat Zika virus outbreak; Read this
The Karnataka Health Department is responding to the discovery of Zika virus in Aedes mosquitoes at Dibburahalli Primary Health Center. While no human infections are confirmed, guidelines include testing for symptoms, establishing containment zones, testing pregnant women and infants, and monitoring Aedes mosquitoes. Citizens are urged to prevent mosquito breeding and seek medical attention for Zika symptoms. The government is committed to swift action against the Zika outbreak.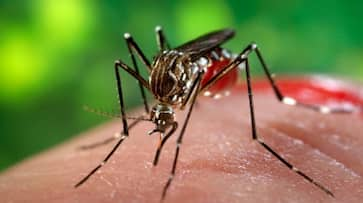 The Karnataka Health Department has responded swiftly to the discovery of Zika virus in Aedes mosquitoes at Dibburahalli Primary Health Center in Chikkaballapur district. Although no human infections have been confirmed yet, the government is taking stringent measures to prevent the virus's spread. The government has issued some guidelines to help combat the ZIka virus outbreak in the state. 
Here are the guidelines: 
1. If you have symptoms of Zika, like fever, red eyes, headache, skin rash, muscle pain, or joint pain lasting 2 to 7 days, get a blood sample and send it to the National Institute of Virology (NIV) in Bangalore for evaluation.

Malaria to Dengue: 7 mosquito borne diseases
2. If someone is confirmed to have Zika, their family members should also be tested, and a 5-kilometre containment zone will be set up to isolate and care for those affected.
3. Pregnant women in areas with Aedes mosquitoes should have their blood and urine tested. Babies born in the last three months in the affected region should be checked too.
4. Private healthcare providers should be vigilant. Aedes mosquitoes transmit Zika, similar to Dengue and Chikungunya. Regular surveys for Aedes mosquito larvae and fever screenings are recommended in both urban and rural areas.
5. If Zika is confirmed in a person or a mosquito within a 5-kilometer radius, a containment zone will be established. Health and ASHA workers will conduct surveys in every house. Everyone involved will receive proper training.
6. Aedes mosquito samples should be tested regularly by sending pond samples to NIV in Bangalore. In areas with many fever cases or suspected Zika infections, samples should be collected and sent every 15 days. Coordination between rural and urban authorities is essential for effective control measures.

Here is everything that you need to know about Dengue
7. Remember, Zika is transmitted by Aedes mosquitoes. Keep your surroundings free from mosquitoes, especially during the day. If you have Zika symptoms, seek immediate medical attention. Although Zika is usually mild, there's no specific medicine for it, and treatment depends on managing the symptoms.
Zika infection symptoms are strongly advised to seek immediate medical attention, even though it is considered a mild infection. It is essential to remember that no specific medication exists for Zika, and treatment is solely based on symptom management by healthcare professionals.
Last Updated Nov 3, 2023, 9:15 AM IST