Karnataka bandh: What all services are open and closed?; check details
Karnataka is bracing for a statewide bandh called by pro-Kannada and pro-farmer groups, intensifying the Cauvery water dispute. Over 1900 organizations across the state have pledged support for the bandh, which is expected to impact daily life in various districts, including Bengaluru and Mandya. Transportation services, educational institutions, bars, and restaurants are likely to be affected, with protests, blockades, and demonstrations planned throughout the day.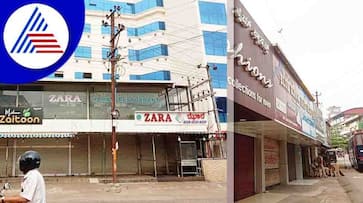 A statewide Karnataka bandh has been called by pro-Kannada and pro-farmer organizations, intensifying the ongoing Cauvery water struggle. The bandh, scheduled for Friday, is expected to disrupt normal life in several districts, including the capital, Bengaluru, and Mandya.
This bandh comes after a recent Bengaluru bandh called by the Karnataka Water Conservation Committee, which saw voluntary participation by city residents. The upcoming Karnataka bandh, from 6 a.m. to 6 p.m., has garnered support from over 1900 organizations across the state, including the State Farmers' Association, Film Board of Trade, and various trade and hotel associations.
Transport employees, construction workers, APMC workers' union, and lawyers' associations have pledged moral support for the bandh by engaging in their activities. While the bandh's impact may not be uniform across the state, it is expected to have a significant impact on 11 districts, with other areas primarily witnessing protests.

Karnataka: Pro-Kannada outfits announce statewide bandh on September 29 despite Deputy CM's opposition
Protesters plan to demonstrate through highway blockades, railway disruptions, and marches in districts where the bandh is observed, potentially affecting traffic and the availability of essential goods. Law enforcement agencies have deployed additional personnel and increased security measures to prevent any untoward incidents.
As part of the bandh, hundreds of activists plan to march in Bengaluru, starting at 10 a.m. near the town hall, led by Vatal Nagaraj. They intend to gather at Independence Park for a protest meeting. However, given the midnight imposition of Section 144, leaders may face arrest at the beginning of the procession.
Prominent figures from the Kannada film industry, including actors Shivrajkumar, and Dhruva Sarja, and film producers, will participate in a protest near the Karnataka Film Board in support of the bandh.

Whose Cauvery water is it? Karnataka or Tamil Nadu? Revisiting author KP Poornachandra Tejaswi's words
What is open and closed?
The Karnataka State Farmers Union and other activists have announced protests, including blocking National Highways in places like Bengaluru-Mysuru, Tumkur, and Bellary, as well as a railway line blockade near Gejjalagere. The bandh may also disrupt traffic on state highways and city roads due to processions and sit-ins.
In response to the bandh, several educational institutions, including Bengaluru University, State Law University, and others, have postponed examinations scheduled for Friday. Schools and colleges in specific areas have declared a holiday.
The Karnataka State Road Transport Corporation (KSRTC) and Bengaluru Metropolitan Transport Corporation (BMTC) have advised employees to attend work, assuring that bus services will operate as usual. Private transport organizations, including autorickshaws, Ola, Uber, and buses, have also expressed support for the bandh while ensuring continued services.

Karnataka to witness state-wide bandh on September 29, Vatal Nagaraj calls for significant protest
Bars and restaurants, represented by the Federation of Wine Merchants Association, will remain closed until after the bandh concludes. The Karnataka film industry has declared its support for the bandh, with all film screenings between 6 a.m. and 6 p.m. cancelled. Film screenings will resume afterwards.
Numerous organizations, including the Karnataka Defense Forum and various unions, have expressed support for the bandh, demanding a fair distribution of Cauvery River water.
CWMA meeting scheduled for today
Today, the Cauvery Water Management Authority will convene to discuss the Cauvery Water Control Committee's proposal to release 3000 cusecs of water to Tamil Nadu daily for 18 days. Both Karnataka and Tamil Nadu representatives will present their reports during this meeting. Meanwhile, Chief Minister Siddaramaiah plans to enhance the legal battle over the Cauvery issue and has scheduled a meeting with senior lawyers and legal experts on Friday morning in Bengaluru.
Last Updated Sep 29, 2023, 9:05 AM IST