JDS leader acts as bridge to help BJP MLA secure Karnataka Cabinet berth through Guruji
JD(S) leader TA Sharavana has claimed that senior BJP leader Aravind Limbavali, who was instrumental in convincing few Congress MLAs to join the BJP, has sought blessings of Vinay Guruji to secure a place in BS Yediyurappa's Cabinet. Sharavana who is close to Guruji is said to have played a pivotal role in securing the appointment for Limbavali.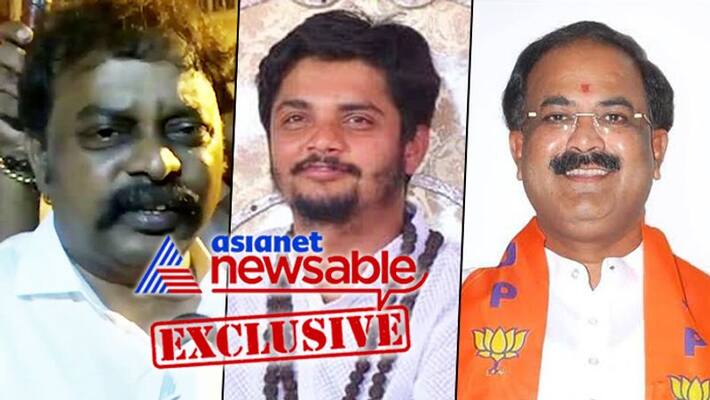 It was earlier reported that whether BJP may seek or refuse their support, the JD(S0 will offer it directly or as an 'outsider' to help the BS Yediyurappa government. Whether it was a wild guess or a stab in the dark, JD(S) leader and close confidante of HD Kumaraswamy MLC TA Sharavana is, according to sources, helping BJP MLA and senior leader Aravind Limbavali secure a place in the BS Yediyurappa Cabinet.
When asked about the rumour, Sharavana tactfully denied arranging a meeting between the BJP leader and Vinay Guruji, who is a new force emerging in the circle of astrologers.
"Limbavali is not a sanyasi, he is a senior leader and he will have desires too. Guruji has blessed him to be in the Cabinet and it will happen for sure," said Sharavana.
However, while speaking about his alleged bond with BJP and Limbavali, Sharavana said he was at Guruji's Ashram and at that time Limbavali had come to seek blessings. 'We are members in Pejawar Seer Vishwatheertha Swamiji's guruvanadana programme and that is how we are connected", Sharavana said.
However, sources say, Sharavana who is well connected with leaders from other parties has worked out a formula to ensure the JD(S) also benefits from this move and is pushing for Limbavali's candidacy into the BS Yediyurappa Cabinet through Vinay Guruji.
Last Updated Jan 24, 2020, 8:48 PM IST