Passengers to pay full amount for kids below 5 years? Railways clarifies
Contrary to reports that claimed that IRCTC will charge the ticket booking amount for travellers with kids below 5 years only when booking a full berth under the kids name, the Indian Railways issues a clarification stating that the claim is misleading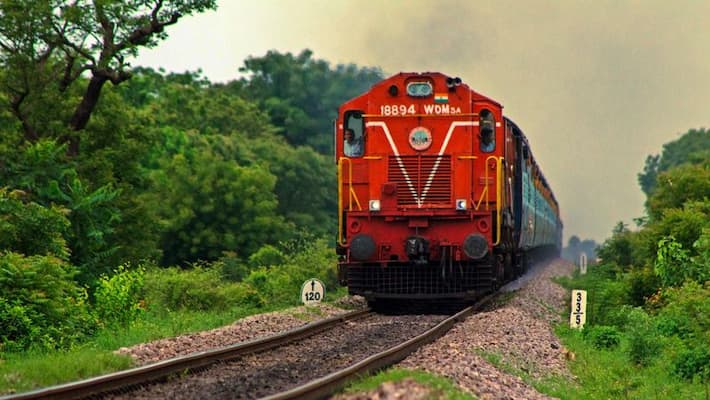 It is optional to buy ticket and book a berth for kids below 5 years and free travel is allowed for kids below 5 yrs, if no birth is booked, clarified Indian Railways in a post. The clarification comes after reports suggested that Indian Railways and IRCTC have altered the booking requirements by including baby seats on the trains. 
Reports stated that according to a quick search on the IRCTC website, customers must pay the entire cost for children between the ages of 1 and 5 years old. However, choosing a berth with an infant seat is required to receive free transportation for children.
Also Read | Rs 62 crore: That's the train travel bill of our MPs in past 5 years
A circular dated March 6, 2020 of the Ministry of Railways states that children under five years of age shall travel for free. However, it said that in that case, a separate berth or seat (in chair car) shall not be provided.
"On the demand of the passengers, an option has been given to them to buy a ticket and book a berth for their under 5-year-old child if they want. And if they don't want a separate berth, then it is free, same like it used to be earlier," the statement from Railways said.
Indian Railways recently introduced infant berths to the Lucknow Mail's AC third bogie, which was well-received by online users. The railroads now offer seats to children under the age of five when they purchase tickets through IRCTC and Railway Reservation kiosks located at the stations.
Meanwhile, on August 15, as part of the "Azadi Ka Amrit Mahotsav" festivities, the Railways ran a test run of the 3.5-km-long freight train, Super Vasuki, transporting more than 27,000 tonnes of coal in 295 filled waggons between Korba in Chhattisgarh and Rajnandgao in Nagpur.
The South East Central Railway train left Korba at 13:50 and travelled 267 kilometres in 11.20 hours. The national transporter said that this is the longest and heaviest freight train that the Railways has ever operated, and that it crosses a station in around four minutes.
Also Read | IRCTC increases limit of online booking of tickets; know details here
Last Updated Aug 17, 2022, 5:24 PM IST