'India presently most opportune for investment,' PM Modi urges global investors to explore energy sector
Inaugurating India Energy Week 2023 in Bengaluru, the first major event of the G20 under India's presidency, Prime Minister Narendra Modi urged global investors to explore opportunities in the country's energy sectors.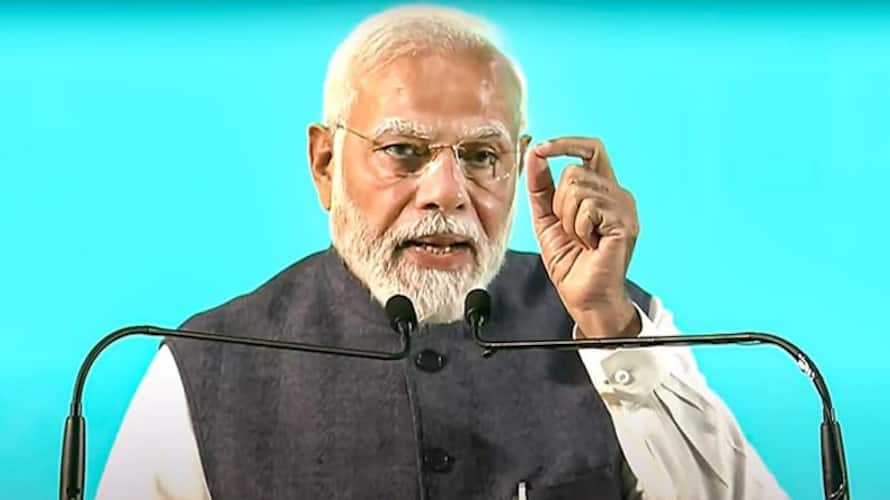 Prime Minister Narendra Modi inaugurated the India Energy Week 2023 in Bengaluru on Monday, February 6. The three-day event highlights India's emerging position as an energy transition powerhouse. In his inaugural address, Prime Minister Modi urged global investors to explore investment opportunities in India's energy sector, saying that India is currently the most opportune place. 
Speaking at the event, PM Modi said that the Budget (2023-24) had provided Rs 10 lakh crore for capital expenditure, which will benefit the green hydrogen, solar power, and road sectors.
"I request that you explore all options related to India's energy sector. Today, India is the most opportune place for investment," PM Modi said at India Energy Week. 
"India is one of the most powerful voices today in developing new energy resources and energy transition," he said. 
Also, the Prime Minister recalled many government initiatives to promote green energy and to make India net zero by 2070. The budget 2023-24 has allocated Rs 35,000 crore to the petroleum and natural gas ministry to achieve the net-zero aim.
India Energy Week 2023 is the first major G20 event under India's presidency, PM Modi stressed. 
Additionally, he said that due to government initiatives, crores of people are out of poverty and entered into the middle class.
India has surpassed China to become the world's second-largest manufacturer of mobile phones and the fourth-largest oil refiner, PM Modi continued. Furthermore, India is working on increasing its refining capacity from 250 MMTPA to 450 MMTPA.
He also explained that India's gas pipeline network would be expanded to 35,000 km in the next four to five years, up from 22,000 km. The government has reduced the no-go zone for oil and gas exploration to 10 lakh square kilometres, which will open up investment opportunities, said Modi. 
About 20 per cent ethanol blended with gasoline, he said that India is on track to meet the target. He believes the solar cooktops launched today would provide a new dimension to cooking in India.
Also Read: 'Hum Adanike Hain Kaun' series: Congress to ask three questions daily to PM Modi
Also Read: 'Superb...': PM Modi praises Bill Gates for trying to make rotis, asks him to try millet as well
Also Read: Joe Biden invites PM Modi for state visit to US later this year: Report
Last Updated Feb 6, 2023, 2:53 PM IST