India now has a drone airspace map; see it before flying one
The Narendra Modi government has released India's first airspace map for drone operations.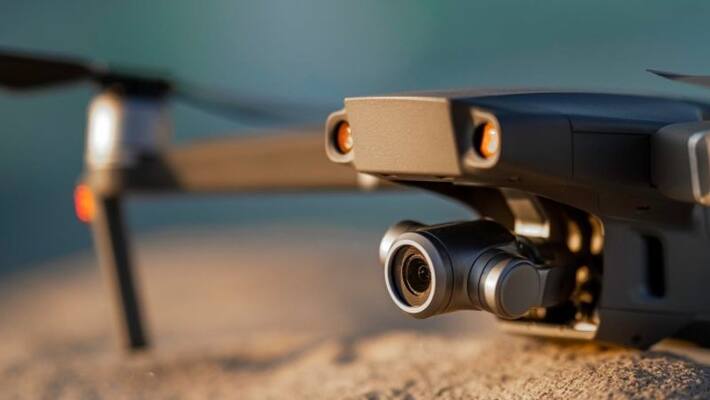 The Narendra Modi government has released India's first airspace map for drone operations.
The map, which is available on the Directorate General of Civil Aviation's digital sky platform (https://digitalsky.dgca.gov.in/home), is a follow-up to the Drone Rules 2021 released by the Centre and the performance-linked incentive scheme unveiled earlier this month.
The new airspace map is an interactive map of India that demarcates green, yellow and red zones for drones across the country. The yellow zone is airspace above 200 feet in the area located between 8-12 km from the perimeter of an operational airport while the red zone signifies an area where drones can be operated only with the central government's permission.
The map also shows designated green zones where no permission whatsoever is required for operating drones with an all-up weight of up to 500 kg.
According to details released by the aviation ministry, drone operations in the yellow zone require permission from the concerned air traffic control authority, which also includes the Indian Air Force and Indian Navy bases. The new Drone Rules 2021 reduced the yellow zone limits from 45 km earlier to 12 km from the airport perimeter.
So the next time you want to operate a drone, you better look up the drone airspace map. It is freely available. 
India's new drone rules received an overwhelming response during Prime Minister Narendra Modi's interaction with heads of top American firms, especially General Atomics.
During his interaction with the Prime Minister in Washington, General Atomics CEO Vivek Lalls termed India's drone policies and reforms as laudable. e further said that the new Drone Rules 2021 will catalyst a lot of investment into India.
Also Read: 
WhatsApp guide: Here's how you can avoid getting added to unwanted groups
Twitter to soon allow more than 280 characters in posts?
Last Updated Sep 25, 2021, 5:01 PM IST