Imams in West Bengal call for lockdown extension, no relaxation on Eid al-Fitr
Imams in West Bengal do not want the lockdown protocol to be relaxed on the occasion of Eid al-Fitr and have written a letter to West Bengal chief minister Mamata Banerjee in this regard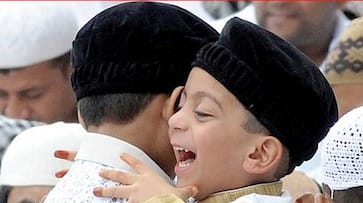 Even if the Central government relaxes the lockdown protocol on the occasion of Eid al-Fitr, the state government should not walk that path, said the Bengal Imams Association, in a letter to the West Bengal government in this regard on Sunday. They also requested chief minister Mamata Banerjee to extend the lockdown in the state till May 30.
In the letter, the imams said that Eid al-Fitr may be observed on 25th May this year in India. However, they didn't want any celebration in West Bengal this year. They said people are suffering due to coronavirus, so this is not the time of celebration, rather it is a time for cooperation and solidarity.
They also requested Mamata Banerjee to talk to the Centre, requesting them not to relax the lockdown on the occasion of Eid al-Fitr. They added that Eid will come and go every year, but this time it is about death and life and so, the Bengal CM should take the matter seriously.
Meanwhile, an imam of a Kolkata mosque has opened the doors of the religious place to set up a quarantine centre. Maulana Qari Muhammad Muslim Razwi, the imam of the Jama Masjid Gausia in Kolkata, popularly known as the Bangali Bazar Masjid, has proposed that the Kolkata Municipal Corporation to set up a quarantine centre in the mosque. 'It is a 6,000 square feet space that we are offering for both locals and those from adjoining areas. But if more space is needed, we are ready to make arrangements', he said. 
 
Last Updated May 10, 2020, 6:03 PM IST