How much donkey milk are you drinking? This MP wants to know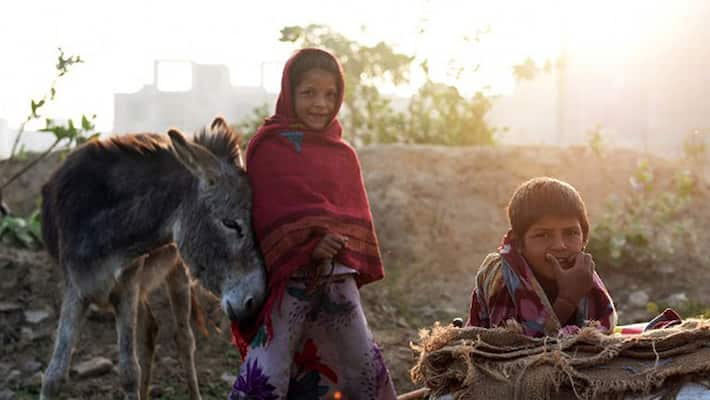 Though it may sound a bit odd to the uninitiated, donkey's milk has been used since ancient times as a health benefit. Think of it as the quinoa of ancient Rome. Hippocrates (460-370 BC), the father of Western medicine, believed it to be good for the body, curing everything from fevers to nosebleeds.

Rumour has it that the Egyptian queen Cleopatra used to bathe in entire pools of donkey's milk, believing that it was good for the skin. Even today, you can get soaps made of donkey's milk.

It is not without its merits as such. It has often been used as a replacement for human milk and it is also thought to be easier to consume for those with allergies. It does contain several proteins and the like, which help keep our intestines running smoothly by supressing certain kinds of bacteria and other organisms.

India has no grand history with the milk. But, on the other hand, we do have a problem with malnutrition – and no shortage of donkeys. So it is heartening to note that our MPs, sometimes at least, do try to think outside the box.

Ponguleti Srinivas Reddy, the honourable member of Parliament from Khammam, Telangana, pondered this thought in the Lok Sabha last year, asking -

Will the Minister of health and family welfare be pleased to state:

(a) Whether the Government has conducted/proposed to conduct any scientific study to ascertain the medicinal value and the benefits of donkey milk;

(b) If so, the details and findings thereof; and

(c) The steps taken by the Government to promote the consumption of the said category of the milk?

It may have been thrilling to begin a new era of donkey milk in the country. Just think of the jingles Doordarshan would run ala 'Unde ka Funda. But sadly, this was not the case. The response he got from Shripad Yesso Naik, minister of state in the health and family welfare ministry was blunt -

"At present there is no research project on ascertaining the medicinal value of Donkey Milk. However, the biological values of equine milk have been studied and compared with other milk of species by National Research Centre on Equine, Hissar."

The key words here are - 'at present'. But the idea has been placed out there by the good Ponguleti Srinivas Reddy. So who knows, maybe someday...
Last Updated Mar 31, 2018, 6:35 PM IST