Explained: When MPs move to new Parliament, what happens to the old building?
The article discusses the relocation of Parliamentary proceedings to a new building, the historical significance of the old Parliament building, and plans for its preservation and alternative use.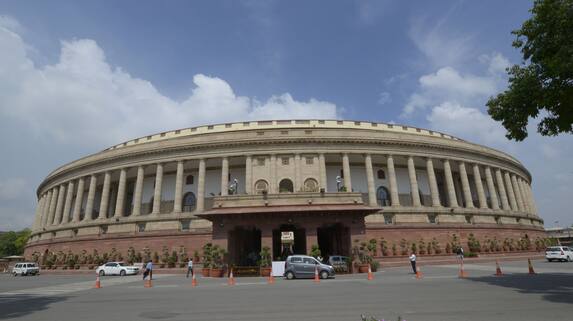 On Tuesday, the proceedings of the Indian Parliament will shift to their new home. The historic old Parliament building, which saw the adoption of the Constitution and many other significant events, has reached the age of 96 since its completion in 1927. Over time, it became clear that the old building no longer met the modern requirements.
Speaking in the Lok Sabha on Monday, Prime Minister Narendra Modi paid homage to every element of the old building. He expressed the hope that Members of Parliament (MPs) would enter the new building with renewed hope and confidence.
Preserving the old Parliament building
The iconic Parliament building, designed by British architects Sir Edwin Lutyens and Herbert Baker, bore witness not only to India's struggle for independence but also its post-independence journey. Reports quoting government sources state that the old building will not be demolished; instead, it will undergo retrofitting to create more functional spaces for parliamentary activities. This decision stems from the building's historical and archaeological significance.
In 2021, Union Housing and Urban Affairs Minister Hardeep Singh Puri informed the Rajya Sabha that the existing structure needed repairs and could be repurposed for alternative uses. The national archives will be relocated to the new parliament building to facilitate heritage-sensitive restoration, thereby providing the old Parliament building with additional space. There are also reports suggesting that a portion of the old building might be transformed into a museum.
The new parliament building, inaugurated by the Prime Minister in May of this year, boasts impressive features. It can comfortably seat 888 members in the Lok Sabha chamber and 300 in the Rajya Sabha chamber. In the event of a joint session of both houses, the Lok Sabha chamber can accommodate 1,280 MPs. This four-storey triangular-shaped structure covers an area of 64,500 square meters and features three main gates - Gyan Dwar, Shakti Dwar, and Karma Dwar - along with separate entrances for VIPs, MPs, and visitors.
Last Updated Sep 18, 2023, 6:02 PM IST