Exclusive: Atmanirbhar Bharat push helps Twitter-like Koo in 12 Indian languages to reach new heights
Koo offers Twitter-like experience where users can express their thoughts in Indian languages with a fellow local Indian community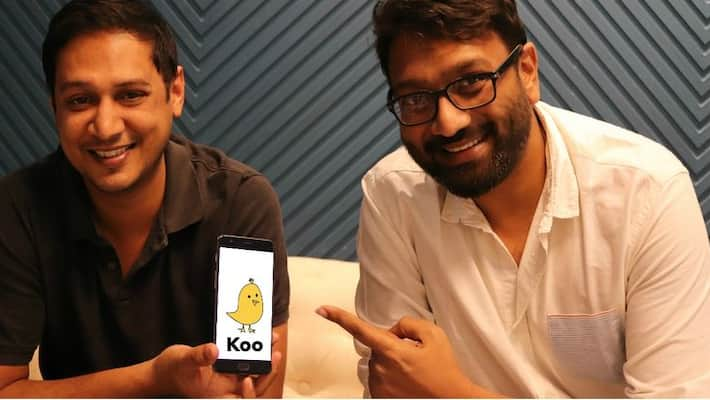 Bengaluru: The government of India banned 59 apps with Chinese links, including TikTok, UC Browser, SHAREit and WeChat, saying they were prejudicial to sovereignty, integrity and security of the country following the Galwan Valley clash in which 20 Indian Army soldiers were martyred. The ban has given an opportunity to many Indian startups and entrepreneurs to build 'Made in India' applications.
Aprameya Radhakrishna, a serial entrepreneur and angel investor, too, has been working towards this theme since 2017 with Vokal.
He has launched a Twitter-like micro-blogging platform Koo in which the focus is mainly on non-English speakers in India. Users can share text and multimedia updates. The app has gathered over 100k downloads on Google Play Store.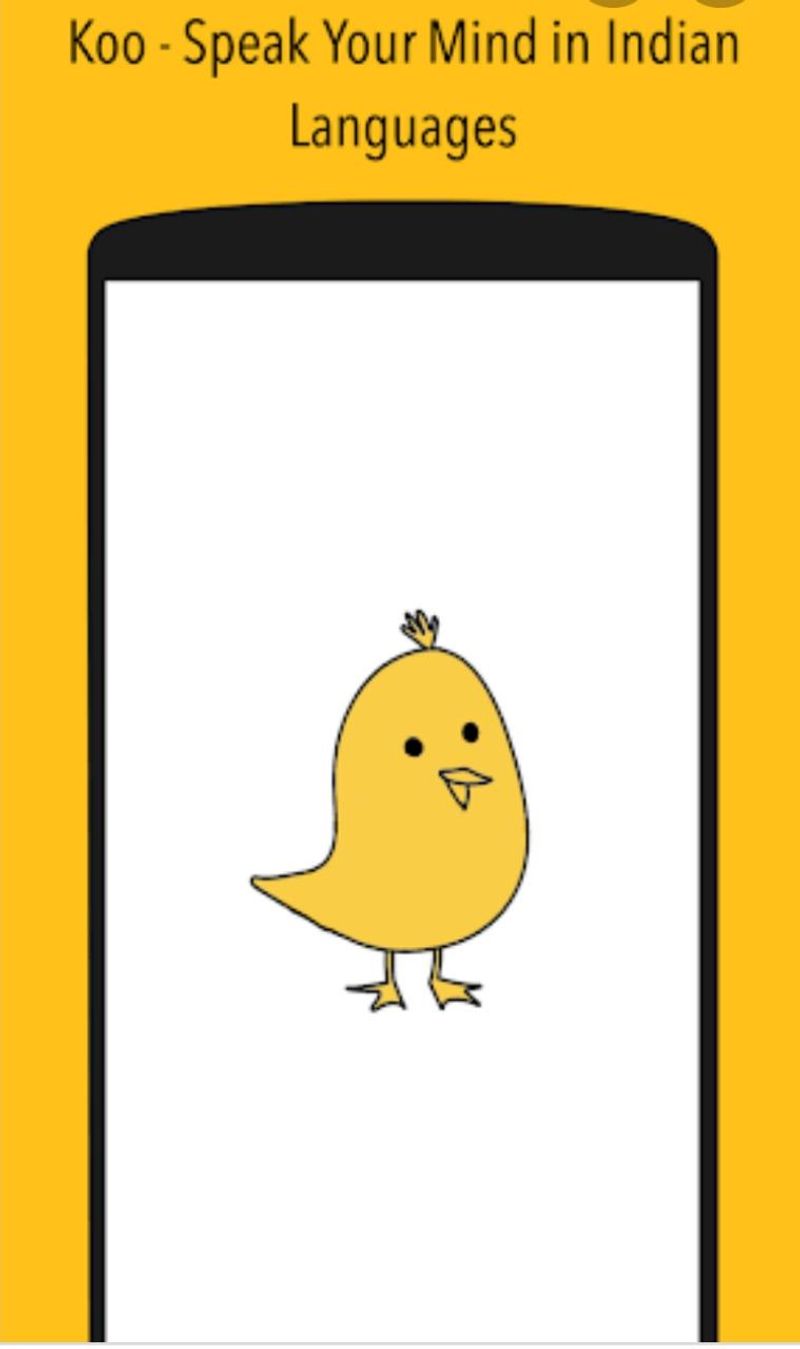 Mayank Bidawatka, the co-founder of Koo said this platform is the second product from team Vokal and it's available across 12 local languages including Hindi, Tamil, Telugu, Kannada and Assamese.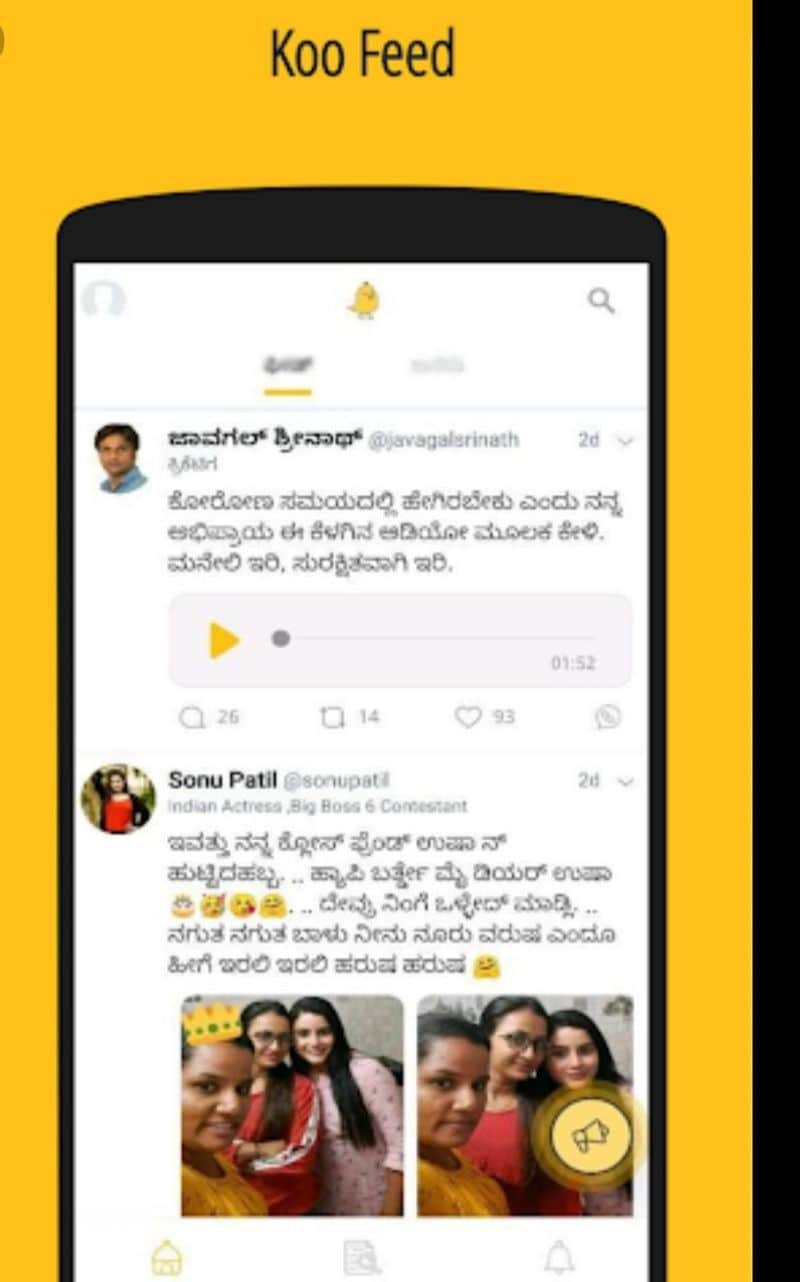 Speaking exclusively to Asianet Newsable, Bidawatka revealed in detail what the micro-blogging platform for vernacular speakers has to offer.
Question: What gave you the push to come up with an app such as Koo? Is there any existing app that you drew inspiration from?  
Mayank Bidawatka: We have always believed in the power of taking the Best of India to the Rest of India. Ninety per cent of India doesn't speak English and is aspirational for a better future. They want to follow the thoughts of the most notable personalities in the country and walk on their path. However, there are no platforms that bridge this gap.
We have always been impressed with the micro-blogging format and wanted to create a platform where the Best of India are given access to the Rest of India and vice versa. The best minds want visibility and the rest want to follow the best. Koo is an attempt to achieve this in Indian languages. Twitter exists in the English-speaking world but they haven't penetrated Indian languages. There are many elements that needs to be Indianised for micro-blogging to work well for language users. We make self-expression very easy on Koo.
Q: What does your app offer and how can users express their thoughts in vernacular languages?
Bidawatka: Users can follow some of the best minds in their language. They can also share their thoughts with others. We have made following users and self-expression extremely easy. A user can share his/her thoughts either in text, voice or video. The keyboard has an automatic language transliteration functionality that converts English alphabets into the language alphabets. In terms of following, we have algorithms that recommend the best people a user should follow and also ranks users on the basis of the quality of their Koos. We have grown tremendously in the last four months. We've been around and foresee even steeper growth in the coming few months.
Q: Do you think missing out on English may be a hindrance to the company's growth when we have a huge set of English users too?
 
Bidawatka: The English users have other options today unlike their vernacular counterparts. Our focus right now is to bridge existing gaps rather than going after markets that are already being catered to. We will always be committed to getting the best minds in the country and helping them share their thoughts with the larger population. The idea is to give people a voice and for them to be able to reach out to others. We won't let any language be a barrier to that mission.
Q: Your app offers a platform for users to access news as one of its streams. When Koo has only vernacular languages, how can users keep themselves updated with international news as English is widely used across the world?
Bidawatka: Our users are quite abreast of what's happening across the world. And so are newspapers and channels. Anything that's of interest to vernacular India is being covered by our media friends in the country. You will see some of the most trending topics being discussed on Koo. You'll be surprised to see how fast news travels, irrespective of the language barriers we assume.
Q: Now that Chinese apps have been banned in India, Koo and many others are likely to reap the benefits. But what happens if and when India's government allows the Chinese apps to function?
Bidawatka: Chinese apps have largely been catering to the entertainment or functional needs of Indians. Be it TikTok, Helo or ShareIt etc. There haven't been apps in the micro-blogging space and we don't foresee that either.
Last Updated Jul 11, 2020, 4:53 PM IST