Earth Day 2020: Founder of Earth Day Network Dennis Hayes shares what led to largest civic event
Dennis Hayes said that India is a microcosm of the world, with varied geographies, culture and socio-economic contexts and hence it is an innovation centre for economic and environmental sustainability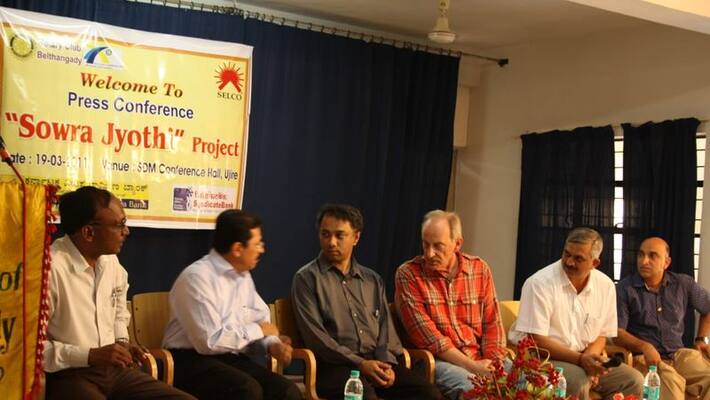 Bengaluru: The Earth day is observed on April 22 in order to create awareness about pollution and to celebrate the environment of our planet.
This year is a special occasion as it marks the 50th anniversary of Earth Day. The theme of the day this year is 'Climate Action'.
The day came into existence after the environment began to face multiple challenges such as oil spills, smog, pollution, among other things. The first-ever Earth Day launched the modern environmental movement. Today, it is observed as the planet's largest civic event.
Fifty years ago, the first Earth Day on April 22, 1970, was organised by Dennis Hayes and many volunteers to raise awareness, knowledge and political action to solve major environmental problems at that time.
When asked what gave birth to this massive movement and thought process, Hayes said, "Post the 60s, there was a marked deterioration happening between the growth of the gross domestic product, the growth of the country and the overall well being of the country. There were water pollution problems, lakes dying, freeways cutting through vibrant landscapes. There were major air pollution problems back then. The air then in Pittsburgh or say Gary Indiana in Chicago was very similar to the air in New Delhi today."
Speaking about the approach behind the Bullitt Building further, Hayes demonstrated how unsustainable practices also costs development of the human race - a lesson that India should take forward, a country which faces both developmental and environmental challenges today.
Also read: Envisioning a post COVID-19 planet: 50 years since the first Earth Day
Hayes especially thought that the learnings from Bullitt Building should be taken to housing for disadvantaged. Commenting on SELCO Foundation's work through its Built Environment portfolio, Hayes spoke about how we need to create models for healthy housing for the disadvantaged.
The housing solutions provided today, he went on, "It has terrible lighting and poor cooling or heating systems, no insulation. It consumes more energy, results in less productive and increasingly unhealthy people; leaving them in a disadvantaged position for generations." There is a need to innovate practically and build solutions which are affordable and long term.
Hayes also recalled visiting India in 2011, where he visited an Integrated Energy Centre in Dharmasthala, Karnataka. Founded in October, 2010, this Solar Energy Centre was one of the first innovative initiatives taken by SELCO Foundation and it was an honour to have Hayes inaugurate it.
The centre was run by a local entrepreneur housing a solar powered charging centre for services needed by people in a temple town. "It was a model that I had not seen in operation before. The creativity was in finding a solution in a low-resource setting. You didn't need a solar energy system in every house or shop, but a combination of a solar system and batteries serving a wider community. Somebody had the capital to invest in a business, others had the need for it which could be served."
Over the past 10 years, the solar energy centre has provided lights to over 100 shops, providing clean drinking water to thousands of pilgrims, and provides refrigeration services for the flower shops nearby. The model has been replicated across the country and beyond.
India is a microcosm of the world, with varied geographies, culture and socio-economic contexts. This places the country in a unique position to innovate for the world, innovate in a manner that we reach our developmental goals in a healthy manner.
Last Updated Apr 22, 2020, 12:57 PM IST