Bihar government releases caste-based survey report
Data indicates a population breakdown of 27 per cent of Backward Classes, 36 per cent of Extremely Backward Classes, and 19 per cent of Scheduled Castes. Bihar CM Nitish Kumar emphasized that this survey would be beneficial for all sections of society, providing insights for targeted development efforts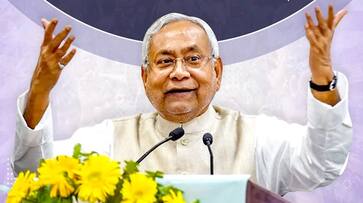 Bihar government releases caste-based survey report. The data reveals that out of the state's total population, 27 per cent are Backward Classes, 36 per cent are Extremely Backward Classes, and 19 per cent are Scheduled Castes. The Bihar caste-based survey, known as Bihar Jaati Adharit Ganana, has revealed a total population exceeding 13 crore.
This survey, conducted during the Nitish Kumar administration, has been a subject of significant discussion and legal scrutiny. The population breakdown includes Bhumihars at 2.86 per cent, Brahmins at 3.66 per cent, Kurmis at 2.87 per cent, Musahars at 3 per cent, and Yadavs at 14 per cent.
The announcement of these findings was made at a press conference led by Development Commissioner Vivek Singh, operating under the authority of the Chief Secretary.
The full breakup is as follows: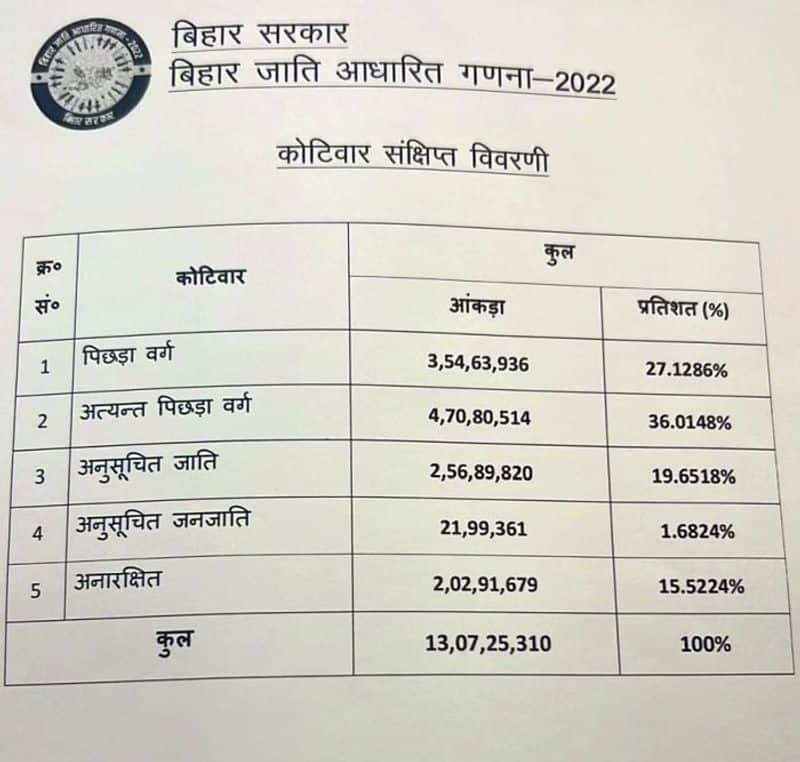 Bihar Chief Minister Nitish Kumar, on August 25, announced the successful completion of a caste-based survey in the state and expressed the intention of the state government to share the data with the public. He emphasized that the caste survey would prove beneficial for all segments of society.
Soon after the release of the survey data, Nitish took to the micro-blogging platform X (formerly Twitter) to say, "Today, on the auspicious occasion of Gandhi Jayanti, the data of caste-based census conducted in Bihar has been published. Many congratulations to the entire team engaged in the work of caste-based enumeration!"
"The proposal for caste-based enumeration was passed unanimously in the Legislature. It was decided with the consent of all nine parties of Bihar Assembly that the state government will conduct a caste-based census from its own resources and its approval was given by the Council of Ministers on 02-06-2022. On this basis, the state government has conducted a caste-based census from its own resources. Caste-based census not only revealed the castes but also gave information about the economic condition of everyone. On this basis, further action will be taken for the development and upliftment of all sections. Soon a meeting of the same 9 parties of Bihar Assembly will be called regarding the caste-based census conducted in Bihar and they will be informed about the results of the caste-based census," he added.
Caste Survey Process
The survey's initial phase involved house marking and recording family members' names, including the household head. The subsequent phase encompassed the completion of proforma forms containing 17 socio-economic indicators, including caste, in their designated districts.
Approximately 2.64 lakh enumerators were deployed across the state to document information from 29 million registered households, focusing on 17 socio-economic criteria such as employment, education, marital status, land ownership, property possession, and caste. Enumerators were required to select from 214 pre-registered castes, each assigned a unique code for identification.
Last Updated Oct 2, 2023, 2:06 PM IST