Bengaluru's US-based Ecolab provides solution to beat coronavirus and work-related stress
We give you an insight about how Ecolab Digital Centre (EDC) has been successful in keeping employees engaged during the lockdown after taking office team building activities online.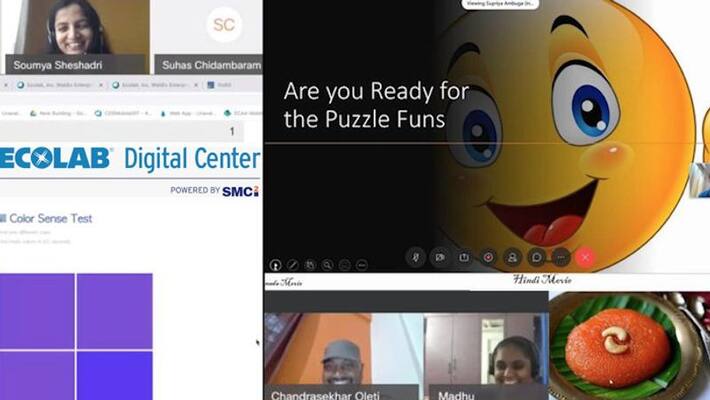 Bengaluru: COVID-19 has forced us all to embrace the work-from-home situation and get into a new routine. It requires a slow but smooth transition of work from office space to remote working.
Ecolab Digital Centre (EDC), a technology development centre, is working to make sure that a structured work process is followed while giving enough time and space for its employees to maintain a work-life balance.
EDC has introduced certain fun activities for its employees to ease work-related stress. On Fridays, fun activities such as quiz time on Bollywood trivia and 'know your teammate', are played. Virtual lunches were also organised with the entire team that proved to be an enriching and engaging team-building activity.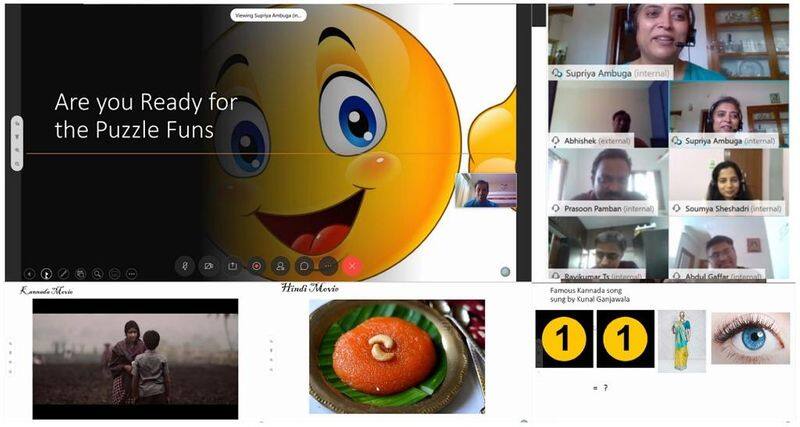 These activities, infusing enthusiasm, have yielded positive responses from the employees. Although the excitement of offline socialising cannot be compared to the online virtual games and activities, they certainly lift the spirits of the employees.
Malahar Pinnelli, managing director of Eco Digital Center, India, said, "The pandemic gloom and anxiety has taken a toll on the global workforce and this has made us realise that we must stay connected with our employees. It is also important that the employees and employer stay connected during this time. We try to lighten up the mood by taking part in the online activities organised on Fridays. It is not only fun but also gives an opportunity to know each team member well. This is a small gesture to make our employees know that we are all in this together."
Speaking to Asianet Newsable, EDC delivery manager Soumya Sheshadri shared her experience and the response they have got so far with the weekend activities.
The lockdown has especially become a cause of stress and anxiety and adding to it is work-related stress. Soumya said, "As we are working from home due to coronavirus lockdown, many are stressed, so we came up with team building activities that we organise on Friday every week. All the employees participate in activities and the highlight is the bucket list challenge which helps one fulfill it at the earliest."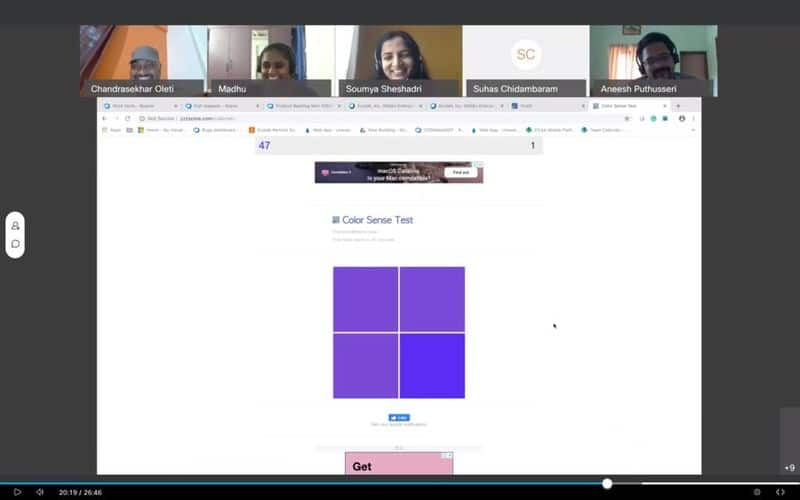 Well, it just doesn't end there. They also have a push-up challenge to keep the team physically fit amid the lockdown.
She added, "We have got great responses from the team and they are waiting for the different activities every week. The team has been bonding and collaborating well and this has helped productivity. The employees feel more connected now and this has boosted their morale. We also have a virtual lunch wherein employees eat while discussing various topics regarding recipes, new cooking etc."
The company started this initiative a week after lockdown was imposed and has been getting good response from the team.
Last Updated Apr 29, 2020, 5:06 PM IST