225-minute waiting time for 45 minute journey on Rapido app: Bengaluru man's tweet shocks netizens
Bengaluru's notorious traffic congestion and challenges faced by commuters highlighted as man shares a shocking waiting time of over 3.7 hours for a 45-minute journey on Rapido app.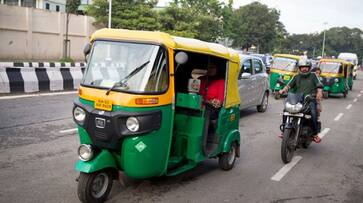 Bengaluru, renowned for its thriving tech industry and infamous traffic congestion, has once again made headlines for its challenging transportation woes. According to location technology company TomTom, the city was ranked the world's second most congested city, trailing only behind London. Recently, a man took to Twitter to share a screenshot from the Rapido app, revealing the dire traffic situation in the city.
The man had booked an auto on the Rapido app for a 45-minute journey from Koramangala to JP Nagar. However, the waiting time displayed on the screenshot was astonishing – the autorickshaw accepting the ride was a staggering 225 minutes away, equivalent to 3.7 hours.
In his caption, the man expressed his frustration, stating, "Rapido wait time getting out of hand. Gotta wait for more than 3.7 hours for 45 minutes travel."
Rapido Care, the customer support team, promptly responded to the incident, apologizing for the inconvenience and expressing regret that there were no available captains (drivers) at the time. They assured the man that they are continually increasing their fleet to address such issues and thanked him for his patience.
"Hi Deyalla, please accept our apologies for the inconvenience you faced. We regret there were no captains available during your time of need. Nevertheless, we are increasing the fleet every day from our end. Thank you for your patience in this matter," it noted.
The situation further highlights the challenges faced by commuters in Bengaluru due to the city's heavy traffic. Earlier, a viral picture showed a woman working on her laptop while riding pillion on a Rapido bike amidst the congested streets of Bengaluru. The image captured the struggle of navigating through the traffic-laden Koramangala-Agara-Outer Ring Road patch.
As the city grapples with its traffic woes, ride-hailing services like Rapido are working to improve their services and increase their fleet to better serve the commuting needs of Bengaluru's residents. However, the ongoing traffic congestion remains a significant concern for the city's residents and authorities alike.
(Image for representation purpose)
Last Updated Aug 2, 2023, 1:29 PM IST